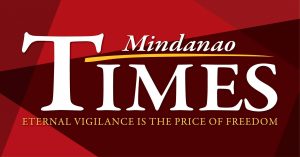 THE CITY Health Office has not monitored any new transmission of the new COVID-19 variant in the city even as the first case of the variant was reported in the city during the middle of this month.

"So far, wala man ta'y na-encounter nga any problems especially sa katong risk for transmission because atoang na-contain dayon (So far, we have not yet encountered any problems, especially for the risk of transmission because we have contained it immediately)," said Dr. Ashley Lopez, City Health Office (CHO) acting head, over the Davao City Disaster Radio.

This developed as Lopez is hoping that the the recovery rate from the virus would continue to improve from 89% at present.

"Kinahanglan nato maapsan ang atong national rate nga 93.1 percent sa recovery rate nationwide. So, kung ato nang malapasan ang recovery rate, then, that's a very good accomplishment for Davao City," he said.

On the new variant, Lopez said the immediate contacts of the boy who was infected with it all tested negative of COVID1-9 and will soon end their quarantine period.

"Katong mga RT-PCR (reverse transcription-polymerase chain reaction) test nga gibuhat sa mga close contacts sa relatives and even the siblings were all negative. Soon they would end their quarantine," he said.

The regional office of the Department of Health reported earlier that three individuals wee found infected with the new variant, the boy from the city and two from Davao de Oro. The report said that the three were not related.

Lopez renewed the call to everyone to strictly observe minimum health standards to further mitigate the risk of acquiring or transmitting the virus.

"Magpabilin gihapon 'tang safe in terms of the possible transmission that would be coming from the new variant, for now," he said.

Based on the CHO report, the number of active cases went down from 1,500 two weeks ago to 748.

Lopez cited the accurate forecasting as one of the reasons for the downtrend of cases in the city in the past weeks.

"Importante gyud nang recording and reporting kay sama ani naa tay mga monitoring, naa tay accounting sa atong mga kaso, diha nato ma-foresee or forecast kung unsay mahitabo sa atoa for the next coming weeks and months," Lopez explained.