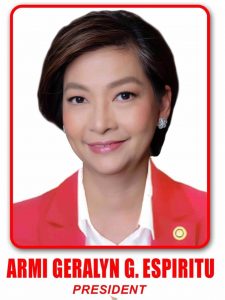 FOR PEDIATRIC cancer patients Most of us expected the lockdown in March 2020 caused by the Covid 19 Virus to last only for a few months. But then year 2021 has not seen the end of the pandemic. Amidst the economic setback, the support given by Rotary Club Waling Waling Davao to the House of Hope was overwhelming. "PAMALENGKE PARA SA HOUSE OF HOPE" was a response which supported patients and their families by providing cooked meals, meat, fish, eggs, fresh fruits, vegetables and bread since April 06, 2020.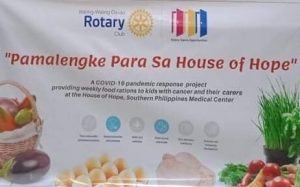 This project is supported by cash and in-kind donations by RCWWD members, benefactors and friends. House of Hope ia an RCWWD signature project which provides a transient home for children with cancer located within the compound of the Southern Philippines Medical Center in Davao City. Majority of the patients come from outside of Davao City and are unable to go home, especially because of the pandemic and lack of financial resources.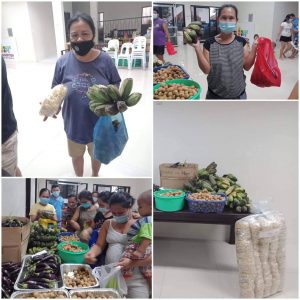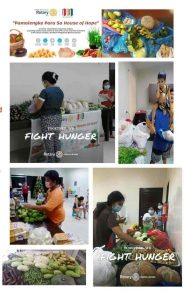 The project has benefited approximately 2000 kids and carers staying at House of Hope since the start of the pandemic. An inspiring story in these trying times, such obstacles have a way of creating opportunities. RCWWD prays that the light of hope keeps burning in our hearts and gives life to the kids afflicted with cancer. Those who would like to support and help this project may email rcwwd@yahoogroups.com.