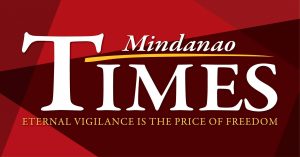 MAYOR Sara Duterte said city government so far has not crafted any plan for stricter quarantine measures even with the new COVID-19 variant being reported in the city.

"Wala na (new policies) kay ang mas stricter is ECQ and dili na gina-allow sa IATF( Interagency Task Force for the Management of Emerging Infectious Diseases) ang ECQ( Enhanced Community Quarantine)," she said during her program over the Davao City Disaster Radio.

She, however, urged residents to continue following the minimum health protocols as she pointed out that the standards are the same "Walay pagbag-o with regards to test, trace treat and kalahian nalang is paspas nimo masakpan asa siya naga-outbreak ang kana na strain para paspas pud nimo mastop ang transmission," she added.

Duterte also said the city government has not recommended to the IATF to place the city under Modified General Community Quarantine even the city government has monitored the decrease in the number of COVID-19 cases.

"Wala na sa atong end ang mag-recommend ana. Ang IATF na ang decision sa quarantine community classification," she said, adding that the city government is waiting for the national body to come up with its decision on the classification for the city.

The mayor added that the city government is also waiting for the classification of the city so it could adjust its regulations, among them the proposal to lift the curfew and the liquor ban.