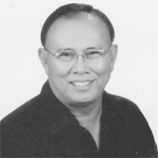 HERE is something that betrays some kind of political intention attendant to what could be, at first glance, a simple act of kindness to the senior citizens ages 65 or over.
A month or so back the Sangguniang Panlungsod of Davao City passed an ordinance granting to seniors belonging to the earlier mentioned age category a fixed amount of cash assistance.
We are not very certain as to its nature, whether it's a monthly grant or just one-time aid. But whatever it is, the gesture is one welcome move, especially by the seniors who are relying only from the support of their children or pension or some other sources that could keep them afloat in their remaining years in life. One good thing about this grant is that it does not discriminate those who are receiving monthly pensions as a consequence of their previous employment whether from the government or private corporations.
Meaning, if one senior is an SSS or GSIS pensioner, he or she is still entitled to local government assistance. As required, a prospective beneficiary has to fill up certain forms and has to submit photocopies of his or her senior citizen's identification card, or in the absence thereof, a photocopy of his/her voter's ID.
In the absence of both documentary requirements, it is instructed that the potential beneficiary secure a certification from the barangay stating that he or she is a bona fide resident and/or voter in the area. But here is the catch that as we said earlier may have betrayed certain hidden political intentions of the cash assistance.
Some senior citizens we know approached us to inquire whether it really is necessary that they have to submit their voter's ID or certification that they are a voter in the barangay to the CSSDO representative who claims to be validating the beneficiaries' documents even if they have submitted their Senior Citizen's ID complete with three signature specimens.
We also see one potential weakness in the process of determining the beneficiaries. A senior citizen aged over 65 may have acquired his barangay or senior citizen's ID, say from Calinan because he or she is actually residing in that barangay.
That will allow his inclusion in the list of beneficiaries from Calinan. But at the same time his or her having continued as a registered voter in another barangay would also qualify him to be included in the list of beneficiaries in the second barangay since he/she can use his/her voter's ID as a supporting requirement. Thus, his/her inclusion in the list of that particular barangay's seniors would allow him/her the opportunity to claim another cash assistance. This, we believe, is one loophole in the system of identifying the beneficiaries that need to be plugged.
**********************
We got contacted by a fellow former employee of Davao Light who is also like us, already retired. Yes, we have gotten in contact with our friend Rudy Bartazan who was also a former department manager of the company's IT Department. He is now running his own family business assisted by his wife.
Our friend posted an important message which actually jolted us into realizing that we should have done the suggestion contained therein when we were much younger. That is, exercising our legs at least for about 30 to 40 minutes per day. His post told us that a person's legs are some kind of a foundation that keeps a solid support for our body's weight.
In other words, if we abuse or do not take good care of our legs, its deterioration could lead us to agei much faster than expected. We are awed with such a revelation because we have seen many elderly people in the rural villages still very much active and pesky despite the signs of the number of years visible in their faces and other physical attributes.
Yes, we are witness to women who were already matured when we first met them some forty five years ago. They used to live in faraway villages and do farming activities on hilly lands. During Sundays they walked as much as 5 to 20 kilometers back and forth just to come to the barangay center for a single day of whiling away their time with their husbands whose only means of bonding with acquaintances is during Sundays when there is some kind of a break from farm chores.

Today, we still see some of those men and women in their advanced age of between 80 to 90 years old still walking the distance although they now enjoy the opportunity to have the luxury that single motorcycles or "habal-habal" ride is affording them — for a fee of course.
But really, we do not have any idea how these people's exercises of their legs would fare with the impact of development now slowly engulfing the rural areas including the uplands. With almost all urban amenities available already in the rural areas such as television and the internet, the seniors in the rural communities will most likely be forgetting their daily walking routines in favor of gluing their eyes on telenovelas in the boob tube, or even on their mobile phones finding what is new in Facebook and other platforms of communication.
So, should we be surprised if soon our society will be dominated by elderly-looking men and women instead of the vibrant and youthful people?