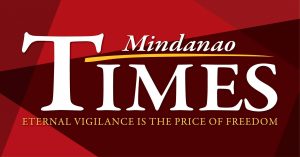 MAYOR Sara Duterte has urged individuals who cannot resist the urge of attending cockfighint to just face the law instead of putting themselves on danger.

"Tubagon nalang na nimo (the criminal cases if arrested)," the mayor said as she reiterated that cockfighting will continue to be prohibited even as police investigators have yet to come up with their findings in relation to the activity that led to the death of three individuals.

"Number one klaro, nana na atong regulation sa response prevention. Isa dira ang pagprohibit sa sabong. Because it can create mass gathering and daghan tao nga mag-istorya ug mangalagpot ang laway," Duterte said as the report was that those who died were the ones who jumped off the river during a police raid on an illegal cockfighting activity.

The mayor said that when the virus reported to have entered the city, one of those who were infected were the ones attending a derby at the Matina Gallera about a year ago. "Klaro na sa tanan na it is a prohibited activity and kinahanglan musunod ta sa regulations kay dili lang gobyerno lang ang mulihok that means ang tao need musunod sa regulation," she added.

The city government has declared cockfighting as illegal as it would not grant permits to these activities even if they were held in cockfighting galleras.

The Davao City Police Office was still establishing the circumstances behind the death of three men whose bodies were found floating after attending an illegal cockfighting event about a week ago in Purok 6, San Miguel, Barangay Gumalang, Baguio District.

Col. Kirby John Kraft, city police director, said last week that the police raided the area after receiving reports about the illegal activity. The police report said that during the raid, those attending tried to evade the raiding team by scampering in different places as some of them jumped off the river.

"The following day, there were bodies recovered in Tugbok, Mandug, and Calinan," Kraft said the raiding team arrested 13 individuals, although investigators said they could not still determine the number of people present in the illegal event.

The body of John Hanzel Pagapang was first found on Monday afternoon near Barangay Dacudao, Calinan District, while that of Dennis Manipis was found in Barangay New Carmen, Tugbok District on Tuesday morning.The body of Mark Joel Agusan, meanwhile, was recovered in Barangay Mandug, also Tuesday morning.