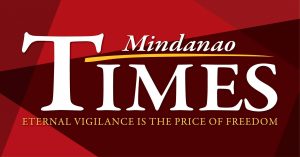 HE Task Force Davao and other security units in the city will hold another community exercise to test the "Culture of Security," the anti-security drive.

Based on the report, the community exercise will be held at the barangay level and aims to evaluate the cooperation of the residents in reporting persons doing suspicious activities, staying true to the Culture of Security campaign 'May Nakita, Dapat Magsalita.'

Col. Consolito Yecla, Task Force Davao commander, said that the activity was planned after after reports that there were lawless elements targeting barangay captains supportive of government initiatives for rebel returnees.

"The CPP/NPA (Communist Party of the Philippines/New People's Army) Central Committee has ordered the deployment of Special Partisan Units (SPARU) in Davao City to liquidate uniformed personnel. The latest report reveals that the liquidation squads will also target Punong Barangays supportive of EO (Executive Order) 70 or the TF ELCAC (Task Force To End Local Communist Armed Conflict) in the city," he said.

During the exercise, 20 "rabbits", actors who will pose as members of the SPARU, will be deployed in some barangays.

"We urge Dabawenyos not to panic as this will only be a community exercise," Yecla said.

The exercise aims to:

1) elicit information on the presence and activities of government forces in the purok/barangay;
2) test, check, search or ask for security measures (i.e. placement of CCTV (closed circuit television cameras, guarding system);
3) reveal repeat visits of an individual without making any significant purpose; and,
4) and reveal very unusual behavior of individuals in the entry and exit points of government facilities like barangay hall (keeps observing and quickly leaves when approached).

The city government will announce the start of the activity through the Public Safety and Security Command Center (PSCC), the Davao City Disaster Radio, and the media.

The military unit conducted a pilot test of the exercise on on Friday in one barangay under the jurisdiction of Sta. Ana Police Station where four "rabbits" were deployed but only three were captured.

Yecla said that the Task Force and the Liga ng mga Barangay will double-time the campaign on the involvement of ordinary citizens in the culture of security.