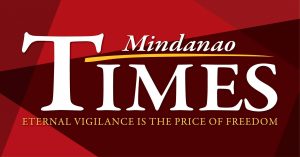 TROPICAL storm "Auring" brought heavy rains that caused floods in some parts of Davao del Norte and Surigao del Sur Sunday.

In the city, Alfredo Baloran, chief of the City Disaster Risk Reduction Management Center (CDRRMC), told TIMES that moderate to heavy rains were experienced, but there was no reports of evacuation.

Baloran said the operation center has monitored areas in the city that are prone to landslides and flooding.

He added that all river channels were within safe level even as he reminded residents, especially those living in areas that are prone to landslides and floods, to remain vigilant and report possible effects of the storm.

The Task Force Davao also conducted coastal patrol along the coastline between Agdao and Talomo as the unit warned residents that swimming was prohibited due to the severe weather condition.

The Davao Region, Northern Mindanao and Caraga Region were placed under Signal Number 1 due to the weather disturbance.

In Davao del Norte, Sto. Tomas Mayor Ernesto Evangelista was reported to have told barangay leaders to monitor and prepare for the the rains as the stom.

Evangelista said the Municipal Disaster Risk Reduction Management Office is already conducting a pre-disaster risk assessment and to alert all the 19 disaster units in 19 barangays for possible flash floods.

He also urged the residents of the town to get in touch with their village leaders if floods took place in their areas so they could be helped.

In Davao de Oro, the Philippine Information Agency reported that the road between the towns of Maragusan and Mawab was not possible due to a landslide along in Purok 3, Barangay Manay, Maragusan. But a clearing team eventually declared the road possible after its operation.

Another landslide was reported in Purok 8, Barangay Tubo-tubo in Monkayo

In Mati City, Davao Oriental, a minor lanside took place in Barangay Don Salvador Lopez Saturday, the Mati City Information Office reported.

Based on the report, the Mati City Disaster Risk Reduction and Management Office conducted an ocular inspection of the area Sunday and took note that the road was still possible as the landslide did not have an impact on the village.

It, however, recommended engineering interventions to clear the road of debris.

In Surigao del Sur, Gov. Alexander Pimentel posted on social media an aerial photograph showing the several flooding in Tandag City, after a river overflowed due to the heavy rains.

The Provincial Risk and Reduction Management Center of the province reported that there were about 8,000 families displaced as of early Sunday.

It also reported that some of the roads were not possible to small vehicles while some villages were without electricity.

In Cagwait, 584 families were already evacuated on Saturday, 1,439 families in Barobo.

In a related development, the Third Special Forces Battalion and other humanitarian groups conduced disaster relief operations in towms of Barobo, Lianga, San Agustin,Cagwait and Marihatag in Surigao del Sur and in the towns of Prosperidad and San Francisco of Agusan Del Sur.