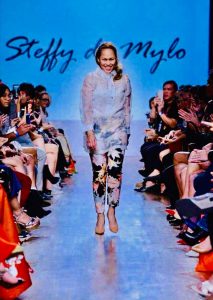 "I WAS bullied when I was growing up owing to my being dark-skinned with curly hair at that. Even my father used to call me his 'princess aeta.' Kids would even throw stones at me for being different from them. Being bullied was a traumatic experience for me that I naturally withdrew from and preferred to be by myself.
I became an introvert, a loner. To keep myself entertained, I did sewing and cooking by learning these preoccupations on my own," confessed Stephanie Misoles Dacalus, Davao's fashion amazona who is more popularly known as Steffy de Mylo.
This woman whose overall image reminds me of the talented Latina artist Jennifer Lynn Lopez/J.Lo didn't even know that loners, in many cases, are of higher intelligence and are far smarter than their extroverted counterparts.
I first made the acquaintance of Steffy at the Holiday Gym where she used to work out with weights and boxing like there was no tomorrow. The dedication won her recognition later on as one of the top athletes of the gym. And I was surprised to find out only later on that the amazona with the abs is, after all, a fashion designer!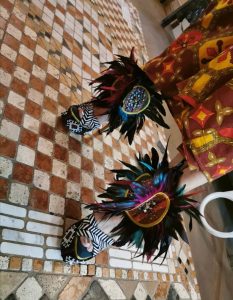 It was one fine afternoon when Steffy suddenly appeared on my doorstep bearing a bag loaded with her homemade culinary delights. It was a rather late lunch and she was dressed in a classic beige and black outfit accented with a colorful tribal weave for a collar. Her ala Sor Maria outfit was nicely matched with a pair of zapatilla of colored Mindanaoan woven fabric.
"I am known for my clothes that are of a simple silhouette. My aesthetic focuses on fabric manipulation with careful usage of our precious Mindanaoan hand-woven fabrics by our various tribes. My strong attraction and appreciation for the rich hand-woven fabrics of our Mindanaoan tribes started when I was one of Davao's fashion designers to the ancillary event for the Miss Universe pre-pageant's Mindanao Tapestry Show held at the SMX-Davao in January of 2017.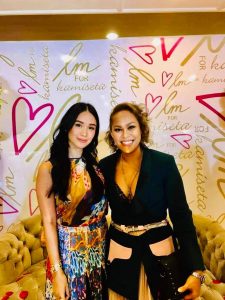 I am fascinated and just love our tribes' painstakingly hand-woven fabrics of life that readily emanate our rich Mindanaoan culture we can truly be proud of. That's what makes our fabrics gloriously different from those produced in the other parts of the Philippines," revealed Steffy.

Although she'd tell you she had no formal training in fashion except for basic dressmaking lessons from Joji Ilagan- Bian's institution, Steffy has caught the fine attention of the artistic fashionista Love Marie Payawal Ongpauco-Escudero aka the actress cum painter Heart Evangelista who has, since then, been on the spotlight wearing Steffy de Mylo's signature clothes. She first met Heart in a fashion event at Chimes.
The actress took notice of Steffy's outfit when she approached Heart as a fan to have a picture taken with her. "After the Heart encounter, I sent some clothes to her stylist in Manila, and luckily, Heart loved my pieces," recalled Steffy as to how Heart Evangelista eventually became her fashion muse. Steffy describes her fashion muse as, "A confident woman who stands out in a crowd and who is not afraid to be the center of attraction. A woman who takes risks and is a trailblazer."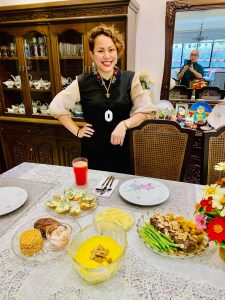 Next, to designing clothes, Steffy made the big leap into designing shoes. Just like any other fashionista, Steffy loves shoes and the thought of making them was a dream come true for her. "I just decided to take the chance and just do it. Things happened so fast that I suddenly found myself joining the 6th Filipino Footwear Design Competition in 2019; and competed at the 11th International Footwear Design Competition held in China in the same year. I also made it to Manila's fashion glossies when Heart and I designed socialite fashionista Tessa Prieto-Valdes' shoes for her amazing 25th wedding anniversary with an African safari-themed reception in June, 2020.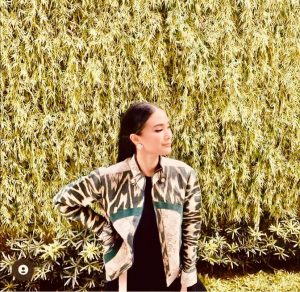 Steffy de Mylo was quite busy showing her collection in Manila, Singapore, China and Canada until the Covid epidemic rudely interrupted her adrenalin rush for fashion. "What does one do when the fashion industry is so negatively affected by the impact of Covid-19 just like all the rest of the other businesses?
I am planning of getting myself this time into the food business. So I would like you to taste my home-cooked delights, sir," Steffy happily tempted me to a late lunch/heavy merienda fare.

Steffy de Mylo has truly gone a long way, baby. Who would think that this once bullied "princess aeta" would later rise and empower her beautiful self through fashion.