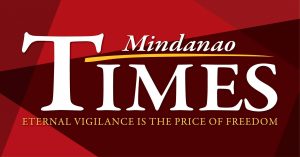 THE INDIGENOUS People's Mandatory Representative (IPMR) of Talaingod, Davao del Norte thanked the authorities who rescued 19 Lumad minors inside the school campus in Cebu City.

Meanwhile, Bae Pilar Libayao of Talaingod, Davao del Norte called for swift justice for the plight of the kids.

"I am Bae Pilar Libayao, I asked the government agencies to help get the children back to Cebu now. We made a resolution to bring home the youth," Bae Pilar said.

"We at the Tribal Council are grateful to the agencies that are helping our children return safely to Talaingod and to be with the families who have long been worried and saddened by their loss," she said.

"We hope that the groups supporting the abduction of the youths to Cebu will be given legal action," she added.

Mayor Jonnie Libayao of Talaingod revealed that parents were asking for their help locate the children who went missing in 2018.

"As a result of this incident, I strongly condemn the groups that cheated and destroyed the tribe," he added.

The 14 girls and seven boys were reunited with their parents two years after they were "recruited" by community organizers in Davao del Norte and brought to Cebu City.

They were rescued by the combined elements of Police Regional Office (PRO)7, Regional Intelligence Division, City Intelligence Unit(CIU) and Women's and Children Protection Desk- Cebu City Police Office (WCPD -CCPO); Police Regional Office (PRO)11, National Intelligence Coordinating Agency (NICA) of Region 7, 10 and 11, Military Intelligence Group 7, Central Command and in coordination with Municipal Social Welfare and Development of Talaingod, Davao Del Norte & Department of Social Welfare and Development ( DSWD) and Women and Children Protection Desk (WCPD) of Cebu City, rescued the minors from the University of San Carlos Retreat House Talamban Campus in Talamban, Cebu City on Monday morning.

Philippine National Police Director General Debold M. Sinas said six persons were arrested in connection to the case.

Initial investigation disclosed that the Lumad children were enrolled in the alleged communist front Salugpungan School in Talaingod. They were brought to Cebu when the school was ordered closed by the DepEd in 2019.


"The rescue operation is a manifestation that the reds have been continuously engaged in recruiting minors to be trained as child warriors which is a clear violation of International Humanitarian Law and child protection laws," Sinas said, as he assured the Manobo tribe of support from the government through the National Task Force to End Local Communist Armed Conflict (NTF-ELCAC).

The Police Regional Office 7 investigators are preparing a case for serious illegal detention, human trafficking, and violations of RA 9851 (IHL Act) and RA 11188 (Special Protection of Children in Situations of Armed Conflict) against the arrested suspects.