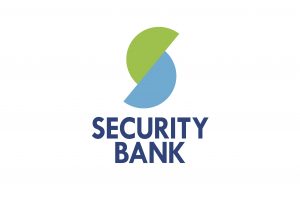 Security Bank Corporation launched its latest credit card offering called the Security Bank NEXT Mastercard.
Tagged as the credit card for the savvy millennial, "Next" features no annual fees for life and is the only card in the country that automatically converts purchases P 5,000 and above into 12-month installments. "Next" Mastercard allows cardholders to get whatever is next on their shopping list, may it be groceries, appliances, gas, or other commodities, while enjoying easy payment terms.
"The introduction of the Security Bank "Next" Mastercard is a testament to the banks' mission to provide consumers with BetterBanking products and services. Through the unique features of the "Next" Mastercard, Filipinos can enjoy financial flexibility with every transaction," says Celeste Lim, FVP and head of SB Cards Business Development and Operations Group.
Aside from waived annual fees for life and automatic conversion of transactions above 5,000 pesos to 12 monthly installments, "Next" Mastercard also comes with Security Bank's latest credit card service, SimplyPay – a payment method that allows customers to pay for big ticket purchases of up to P 500,000 to merchants who require bank deposit payments.
During these uncertain times, where cases of phishing attacks and financial fraud are increasing, Security Bank's "Next" Mastercard also gives customers a safe and secure way of doing their transactions online.  This is made possible through MasterCard SecureCode, which requires the use of one-time passwords for online purchases.
"The pandemic has changed the wants, needs, and priorities of everyone. The "Next" Mastercard allows Filipinos, especially millennials, to be ready for whatever's next without worrying about high payments and compromised security," adds Lim.