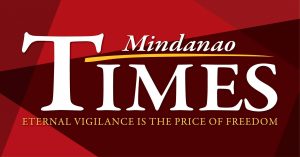 THE Davao City Police Office (DCPO) is still looking into the circumstances behind the death of the three men found floating in Davao River on Monday and Tuesday.

The three men were allegedly among those who attended an illegal cockfight on Sunday in Purok 6, San Miguel, Barangay Gumalang, Baguio District.

DCPO chief Col. Kirby John Kraft told reporters on Wednesday's AFP-PNP press briefing held at its headquarters that the police raided the area after receiving a tip from residents. The participants then scampered in different directions, with some of them jumping to the river.

"The following day, there were bodies recovered in Tugbok, Mandug, and Calinan," Kraft said. "We are still determining if it is connected with those who jumped during the police operation."

The police arrested 13 people but they could not account for the number of people who jumped into the river. Based on the initial report from the arresting officers on the scene, four men tried to swim away from the scene.

The body of John Hanzel Pagapang was first found on Monday afternoon near Barangay Dacudao, Calinan District. Next to be recovered was Dennis Manipis in Barangay New Carmen, Tugbok District on Tuesday morning.

The body of Mark Joel Agusan, meanwhile, was recovered in Barangay Mandug, also Tuesday morning.

Maj. Archilles Bargio, the chief of the Baguio Police Station, said up to 50 people attended the cockfight.