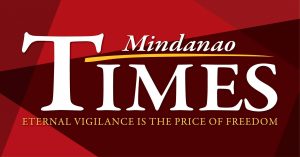 ALMOST all personnel of the Davao City Police Office are willing to get jabbed for protection against the severe impacts of COVID-19.

DCPO chief Col. Kirby John Kraft told reporters during the AFP-PNP press briefing held at its headquarters on Wednesday that they surveyed more than 2,300 police officers and almost 100% of them said yes.

Under the plan for the city government, police officers are included in the priority list for the vaccination program. The decision was based on the recommendation of the IATF on Emerging Infectious Disease.

Meanwhile, as of Wednesday morning, the city police office has recorded 100 personnel who have COVID-19 but only six active cases.

"They were already isolated and we don't have deaths also," Kraft said.

"Most are asymptomatic and mostly nakuha dun sa family meron lang kaunti na job-related or while performing their duties," he added.

Kraft, also reminded the public to still follow and observe the minimum health protocols.

"Although we have coming vaccines but the virus is still there, so they should still observe the minimum health protocols being implemented like wearing face mask and face shield, and observing social distancing," he said.

Additional personnel for
COVID vaccine transport

Meanwhile, Kraft said that the Traffic Group will be tapped to make sure that the vaccines will arrive at their destinations in the quickest possible time.

For now, however, they are still waiting for instructions from the IATF and the City Task Force on COVID-19 whether or not to send additional teams to the vaccination hubs.

A series of simulation exercise was conducted since last week to prepare for the arrival, transport, and storage of the COVID-19 vaccines. On Tuesday, the National Inter-agency Task Force arrived in the city and observed the third simulation exercise at Mabini Elementary school in Bangkal .

The simulation exercise on Feb. 16 started from the supposed arrival of the COVID-19 vaccines at the Davao International Airport, then proceeded to the Southern Philippines Medical Center molecular laboratory to store the vaccines.

From there, the teams simulated the transport of the vaccines to the different vaccination sites such as the SPMC, University of the Immaculate Conception, and Mabini Elementary School.