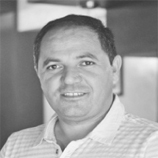 THE Organization of Islamic Cooperation (OIC) knows very well what the Chinese government is doing to Uyghur Muslims, but it does not seem to want to talk about this.
Many Muslim countries are the biggest violators of human rights, but China is hiding the reality of its treatment internationally.
For example, the leaders will routinely bring up the Palestinian issue, the Kashmir issue, and the Karabakh issue, but when it comes to the Uyghurs, they close their eyes and enforce China's policy. This is clearly a double standard, but more troublesome, it is a shame.



At the same time, many Muslims in general do not like America and consider America as the enemy of Islam, chanting "Death to America" and burning the American flag. But US Secretary of State Mike Pompeo declared that China is committing ongoing "genocide" against the Uyghur Muslims and other ethnic and religious minority groups in the Xinjiang province, including the arbitrary imprisonment or other severe deprivation of the physical liberty of more than one million civilians, forced sterilization, torture of a large number of them, capricious detainment, forced labor, and the imposition of draconian restrictions on freedom of religion or belief, freedom of expression, and freedom of movement.
The world is witnessing the Chinese government's systematic attempt to destroy the Uyghurs. As a result, America imposed economic sanctions on senior officials of the Chinese Communist party in retaliation for the mistreatment of Uyghurs, which on the face of it should be a source of deep embarrassment for the Muslim leaders and even more for the one billion Muslims around the world.
After all, the leading advocate of Muslim rights in China was the Trump administration, which Muslim countries such as Iran, considered an enemy of Islam, as mentioned above. The OIC consists of fifty-seven Muslim majority nations, frequently taking up cases in which it believes that Muslims are mistreated, criticizing Israel for its occupation of Palestinian territories, and, at Iran's behest, speaking against the Israeli government.

Of course almost every knows what is happening to the Uyghur people. But the Muslim world is silent. Mainly Western journalists have documented that the Chinese government has detained hundreds of thousands of its Muslim citizens in re-education camps. None of these detainees has committed a crime except that of being Muslim.

The Muslim citizens, however, cannot say anything to the Communist government. For example, according to a BBC report, "Women who fled detention camps in Xinjiang gave several accounts of systematic rape inside the centers."
Tursunay Ziawudun, who spent nine months in the detention centers before eventually fleeing to the US, told the BBC that women were taken from their cells every night and raped. She said men would select women they wanted from the cells and have them taken to a dark room where there were no security cameras. She said the men wore masks even before the pandemic.
Ms. Ziawudun herself was gang raped three times. My questions is where is the #METOO movement? Where are the women's rights groups to raise their voice against the Community party? Where are the human rights groups? Where are the hypocritical Hollywood stars that would readily use their stardom to protest in any other case?
Where are those who themselves have been victims of genocide in the twenty-first century? Human rights groups only speak out against President Duterte for protecting his country, but when it comes to China, for some reason they seem to be cowards and hypocrites.

The lists goes on. Uyghur women in exile who struggle to get their voice heard even speak of copies of the Quran being burnt. And yet no one in the Muslim world protests or reacts. None of the Muslim leaders, like Turkey's President Erdogan or other Muslim countries' leaders like Iran's President Rouhani or Supreme Leader Ali Khamenei, or Egypt's President Abdel Fattah el-Sisi react to those actions.

How can it be that when an American soldier burns religious verses, an angry Muslim world riots so violently that people die, but when a Chinese soldier does the same thing, the world open their eyes but look the other way?
The Organization of Islamic Cooperation (OIC) member states, women rights groups, human rights groups, the #MeToo movement are being cowed by China's power. We should not tolerate hate, particularly expressed in violence, against a person based on his or her religion, so why we are we silent about these atrocities?
Advocates in these groups pride themselves on treating everyone equally, but where is that ideology when it comes to Uyghur Muslims? It is very clear that China has an economic chokehold on the Muslim world and has been able to intimidate every Muslims country into fear of even paying lip service to the Uyghur cause.

The genocide of the Uyghurs is not just China's internal issue, but it is humanity's issue as well. Humanity, however, so far has remained silent. Turkey's President Erdogan previously condemned China's treatment of the Uyghurs, that is until, according to an article in Bloomberg, China's Central Bank offered a $1 billion bailout to stabilize Turkey's economy last year.
China is the key partner in Saudi Arabia's Vision 2030 development plan, in which Saudi Arabia bills itself as "the heart of the Arab and Islamic world." Similarly, Pakistan's Prime Minister Imran Khan has repeatedly refused to criticize China's treatment of the Uyghur Muslims because of assistance from the Communist government of China.

Uyghur Muslims are an ethnic group who are mostly located in Xinjiang, a region in the northwest of China. Since annexation in 1949, China has controlled this part of their country, but people who still live there identify it as East Turkestan.
As far as the concentration camps go, China claims that there have been many extremist attacks from Uyghurs in past years, yet by some estimates one in five Uyghurs are confined in one. President Xi Jinping argued that the "toxicity of religious extremism" required the measures. For that reason also, in 2017, the government prohibited Uyghurs from practicing Islamic modesty like having a long beard and wearing the hijab.
And now millions of Muslims are being tortured. Reading the news coming out about the treatment of these Muslims, I felt chills down my spine. Because those people are women, mothers, fathers, daughters to their parents, and most importantly, they are human being.

Instead, China has managed the Muslim world and in doing so hijacked the narrative of the fight against Islamic terrorism to whitewash its own practice at home.

Dr. Aland Mizell is President of the MCI, SETBI and a regular contributor to Mindanao Times. You may email the author at:aland_mizell2@hotmail.com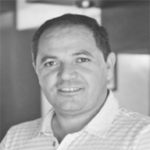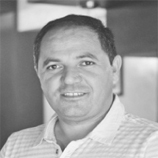 PARADIGM SHIFT
Dr. Aland Mizell is with the MCI, SETBI and is a regular Mindanao Times columnist. You may e-mail the author at aland_mizell2@hotmail.com