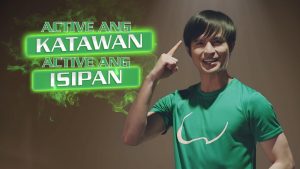 MILO Philippines and the Department of Education (DepEd), Wednesday jointly announced an online program that seeks to promote exercise as part of a daily habit for kids undergoing home-based learning.
Called the MILO Champion Habit – P.E. at Home, the program is designed to make Physical Education (P.E.) classes accessible to schoolchildren nationwide in support of the country's ongoing blended learning program.
"It has been scientifically demonstrated that physical exercise is tightly correlated with mental and academic performance." said Alim Maguindanao, Project Development Officer, DepEd Region XI at the virtual launch in Davao.
"The MILO Champion Habit will greatly contribute to the physical and mental development of children as they pursue their online classes. We at DepEd are grateful to have MILO as our biggest and staunchest supporter of our sports programs."

MILO's intensified collaboration with DepEd aims to instill the value of exercise among the Filipino youth by strengthening the P.E. curriculum with a specialized exercise program that will enhance the educational experience of schoolchildren studying at home.
Under the partnership, the program will be shown during P.E. classes among millions of elementary students nationwide on DepEd's multi-media platforms including DepEd TV and the DepEd Learning Commons online. The program is already available on the MILO YouTube Channel.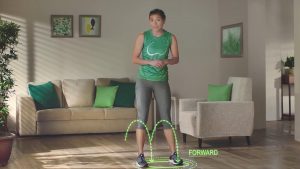 "We are fully committed to support the DepEd in equipping the parents and teachers who now play a bigger role in assisting their children for online classes," said Luigi Pumaren, MILO Sports Executive. "Through the MILO Champion Habit – P.E. at Home, we'd like to help moms and dads cultivate a culture of active living among kids because with regular physical activity, children become better learners. Couple that with proper nutrition and a cup of MILO in their daily habit, kids will be energized to perform their tasks in school."

Research from the Australian Department of Local Government Sports and Cultural Industries showed that kids exercising regularly can improve cognitive function, which could boost their academic performance. The MILO Champion Habit – P.E. at Home is a six-minute video that shows a fundamental set of exercises that will promote better physical and mental development.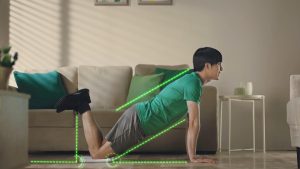 The program is expertly developed in tandem with the University of the Philippines College of Human Kinetics, wherein they provided recommendations for the optimal duration, sequence and movements for kids between seven and 12 years old. The program demonstrates four circuit exercises focused on speed, agility, strength, and power, giving kids comprehensive training for body and mind.

"We see to it that we bring our partners together in creating a program that is not only well-rounded but also fun and enjoyable so that kids are motivated to focus on their studies," said Pumaren.

The online instructional video is led by well-loved sports personalities – national athletes and MILO Champions Alyssa Valdez and Japoy Lizardo – to help parents inspire their kids to partake in the exercise drills.

Representing the MILO Ambassadors of the MILO Champion Habit – P.E. at Home program at the launch was reigning National MILO Marathon Queen Christine Hallasgo, who has expressed full support for the program: "As a mother, I can see how sports and exercise make a positive impact on children," the Malaybalay native said. "Programs like the MILO Champion Habit – P.E. Habit at Home will be useful for parents to help their kids get all the exercise they need to perform better at school."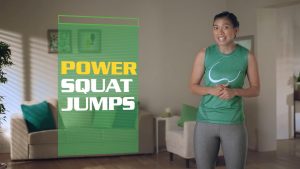 Kids can make their Champion Habits more energizing together with the MILO Champion Formula that contains more milk, packed with more Champion Energy Nutrients na PROTOMALTÒ, Iron, at Vitamins B2, B3, B6, and B12, at mas sulit dahil mas pinarami na ang isang sachet at the same suggested retail price, parents and their children are given the right energy to stay active and healthy at home.

To know more about the MILO Champion Habit – P.E. at Home, simply visit the MILO Philippines YouTube channel (https://www.youtube.com/channel/UCZ2Wzb2qXmrCgIYnPq6VfvQ/playlists) and the MILO Facebook page (www.facebook.com/milo.ph). PR