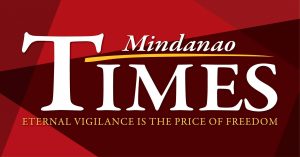 THE CITY Government has identified vaccination and composite teams, along with the cluster sites, during the presentation of the city's COVID-19 vaccination plan on Feb. 16.

City Health Office (CHO) head Dr. Ashley Lopez, during a press conference following the simulation exercise on actual vaccination on the same day, said they have already organized vaccination and composite teams to man each vaccination site in the city.

"Our vaccination teams (are) composed of at least six members per team made up of a supervisor which is a physician, registration, and screening also a physician or a nurse or a midwife, one counselor, one vaccinator and two staff that is responsible for recording and documentation," Lopez said.

Each vaccination site will have three teams with around 18 members. A separate composite team will be on standby to handle any adverse effects following the immunization.

"For monitoring, we have the paramedic nurse and midwife and surveillance officer [that] we will put up in the vaccination site, composed of three teams, that's about six staff that will be responsible for the composite team," Lopez said.

Aside from medical health workers, security personnel will be also deployed to maintain peace and order in the vaccination areas.

"For our queuing and crowd control, we have tapped local officials from the barangay captains, security personnel from PNP and barangay tanods, which is more or less 20 designates for a particular vaccination site," he said.

A total of 42 individuals are expected to be manning each vaccination site. According to the local health chief, they have already identified additional vaccination sites for the city aside from the A. Mabini Elementary School in Bangkal.

These are Southern Philippines Medical Center, University of Southeastern Philippines, Ateneo de Davao University-Matina Campus, and three branches of the University of Mindanao namely Guianga, IIang, and Bolton campuses.

The CHO has also instructed the district health offices in Davao City to identify at least one vaccination site within their area of responsibility.

"Aside from these seven approved vaccination sites in Davao City, we will going to add up additional at least 13 to 14 more vaccination sites from the district health offices," he said.

Meanwhile, Health Secretary Francisco Duque III, who was also present during the simulation exercise along with the Coordinated Operations to Defeat Epidemic (CODE) team, has lauded Davao City's response to beat COVID-19.

"I congratulate the City Government of Davao for your response, it is deliberate, I think it is focused and no wonder we see a downward trend in the number of cases," Duque said.