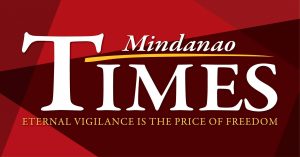 ELEMENTS of the Talomo police seized about P2 million worth of shabu in separate anti-drug operations along R. Castillo Street, Barangay Ubalde, Agdao District on Sunday afternoon.

The suspects were identified as Cyrus Tuvilla Icawalo, a resident of Digos City, and Tranquilino Soyosa Fabilar Jr., a cook, and a resident of Davao City.

Lt. Rizalito Clapiz III, the drug enforcement unit team leader of Talomo Police Station, said they are considered as top 5 and top 9 regional drug personalities.

They were caught selling two large sachets of shabu to the police undercover in exchange for P160,000.

Upon sensing that they were having a transaction with a police officer, Fabilar ran toward the alley and tried to hide inside his house.

Recovered from the possession of Icawalo were another three sachets of shabu.

Meanwhile, the Talomo police and the Regional Special Operations Group also arrested three people after they repacking a substantial volume of shabu.

Police identified them as Sarah Mae Quintanilla, 25, a resident of Tibanban, Davao Oriental; Junellen Bande, 39; Marlon Hao, 37, both residents of Agdao.

Seized from them were 23 big sachets of shabu, drug paraphernalia, a digital weighing scale, and Android phones.

In total, the seized drug items weighed more or less 80 to 100 grams with an estimated worth of P2,000,000.

The arrested suspects are now detained in the Talomo Police Station for the filing of appropriate charges for violation of RA 9165 (Comprehensive Dangerous Drugs Act of 2002).