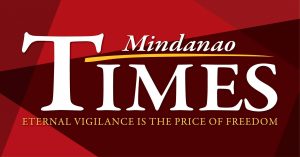 THREE children died in a fire that also claimed the life of a 19-year-old boy in Phase 1, La Verna Hills, Barangay Cabantian, Buhangin District at early dawn on Monday.

They were identified as Nathaniel Baribe, 8, and Evan Gabriel Nengasca, 9, Angel Mae Lopez, 14, and Jag Loise Baribe.

Senior Fire Officer 4 Ramil Gillado, the chief of the Bureau of Fire and Protection (BFP) XI Investigation and Intelligence, said the fire started at the house of Jonathan and Ginalyn Baribe at 3:52 a.m.

Jag Loise and Nathaniel were both sons of the house owners, while Angel and Ivan Gabriel were their niece and nephew, respectively.

"Their neighbors at the back of the house hurriedly knocked when they saw smoke in the victims' house and that is why there were two survivors who were able to escape," he added.

"They were sleeping during the incident and their parents were not around because they were out of town, " he said.

The survivors were Eunice, 12, Julia, 16, Jerson Panayas, 29, a worker of a chicken grill store.

The neighbors tried to cut down the window grills in the room where the fire originated because the kids were trapped.

The house had three bedrooms, one near the entrance door, and the two rooms were adjacent to the living room going to the kitchen.

"There was a heavy smoke already in their living room," he added.

The fire spread to the laundry shop next to the house. Firefighters declared a fire-out at 4:45 a.m.

Based on the investigation, the cause of the fire was likely electrical ignition due to an overheat. Investigators also estimated the damage to hit P3 million.

Since January this year, the BFP XI recorded 33 fire incidents, which occurred mostly in residential houses.

"We should always make sure that our electrical appliances should only be used when needed and unplug when not in use," he said.