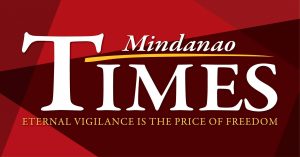 THE Securities and Exchange Commission has lifted its advisory against an entity after the latter paid about P815,000 in penalty.

In its Jan. 8 order, signed by lawyer Eduardo D. Leonardo, officer-in-charge of the SEC Enforcement and Investor Protection Department, the agency said it is lifting the advisory against Hoton Retail and Services Inc. after it paid the fine on Dec. 28, 2020.

It said the fine was "equivalent to 50% of the imposable penalty in accordance with Section 55.1 of the SRC (Securities Regulation Code) and Rule 55.1 of the 2015 SRC Implementing Rules and Regulations."

Approved on Dec. 10 by the Commission en bank and with Hoton getting informed of it the following day, the order stated that it was lifting the advisory against the entity " (as) the case (against it) is now deemed settled without any determination of fault or guilt on the part of the Hoton Retail and Services Inc."

The advisories against Hoton and four others were issued on Sept. 10, 2020.

The others that were also issued with advisories were World of Survey, Hogpong ng Pagtutulungan, Cristiano Alberto Real Estate Fund and Mining City. Based on the website of the agency, the advisories against the others have remained.

The advisory was based on the report that Hoton was "offering to (the) public its Franchise Partnership Program which partakes of the nature of securities in the form investment contract under Section 3.1of the Securities Regulation Code (SRC)."

Based on the advisory, the program invited those who wanted to become partners to invest at least P100,000 for a unit and an investor can acquire up to 14 units with a "guaranteed return of 1% per month or 12% per annum for 60 months, 40% per annum profit sharing (this will be divided into 140 units) and 100% capital guaranteed return to investors after the lapse of 5 years."

The agency issued a showcase order on Oct. 26, 2020 "on why Hoton should not be cited for violation of Section 8.1 of the SRC. The section specifies: "Securities shall not be sold or offered for sale or distribution within the Philippines, without a registration statement duly filed with and approved by the Commission.

"Prior to such sale, information on the securities, in such form and with such substance as the Commission may prescribe, shall be made available to each prospective purchaser," adds the same section of the law.

In its latest order, the SEC said it was a month later when Hoton "proposed an offer of settlement" that resulted in the payment of the fine.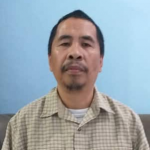 Managing Editor at Mindanao Times