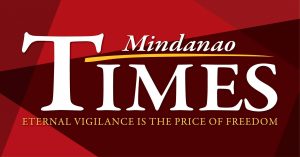 THE city government has started registering residents who want to avail of free COVID-19 vaccines.

Dr. Josephine Villafuerte, COVID-19 Vaccination Program head, said Friday during the "Madayaw Dabaw" program over FM Davao City Disaster Radio, that city residents can start registering at their respective health centers as the city is waiting for the rollout of the vaccination process.

"Gi-awhag nato ang tanan kung asa ang pinakaduol nila nga health center, o di kaha barangay health worker, o barangay nutrition scholars, magparehistro na sila, ihatag nila ilang data para masulod sila sa atong masterlist," she said.

However, Villafuerte pointed out that only those 18 years old and older can register, but pregnant are not allowed to get inoculated.

Under the plan of the city government, priority for the vaccination program, based on the prioritization of the Inter-Agency Task Force on Emerging Infectious Diseases, are frontliners, indigents, senior citizens, and uniformed personnel.

Villafuerte said that each vaccination team will accommodate 100 clients a day because the process is intensive."Gi-limit lang nato for quality services, gi-limit lang gyud sya 100 per vaccination team. If we have five teams, then we will have 500 clients per day," she said.

Based on the time and motion, she explained, each vaccination process would take about 45 minutes between registration, counseling, screening, vaccination, and post-vaccination process.

She also urged those who will get vaccinated to follow the schedule. "When you are listed for the day, mag-adto gyud, kasi sayang ang slot, sayang ang higayon nga makadawat mo'g immunization," she added.

Villafuerte added the city government is planning to use electronic registration through the SafeDavao QR code system.

"Ang gusto man gud sa atong gobyerno, sa ato sa city, is we use the QR code. So, mas matagaan sya og opportunity ang mga district health officer o district staff to call you for your schedule. I-notify ka nila for your schedule," Villafuerte said as the city government is planning to vaccinate about 1.2 million people, they be residents or non residents for as long as they are in the city during its implementation.