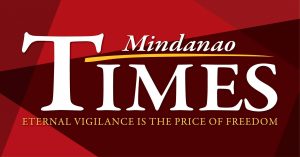 A SIGNATURE campaign has started circulating online asking President Rodrigo R. Duterte to extend the Bangsamoro transition period.
Discussed during an online activity on the matter this past week, the campaign has appealed to the President to certify as urgent the congressional bills pushing for the extension of the transition period until May 2025 as it sets to end next year.

"Considering the very limited session days remaining in Congress before it adjourns sine die on June 24, 2021, there is a need to certify the pending bills call for the extension of the transition period so that it can be given more prominence and a sense of urgency given the equally important and competing concerns of Congress," the letter to the President read.

It also cited the accomplishments of the government and the Bangsamoro Transition Authority (BTA) during the two years of the implementation of the new regional government within the Bangsamoro.
"Equally significant is the exemplary performance of the BARMM (Bangsamoro Autonomous Region in Muslim Mindanao) in responding to the COVID-19 pandemic and proving itself as a dependable partner of the national government in protecting and ensuring the safety, well-being and public health of our people," it added.
Extending the transition period for three more years, it added, would allow the BTA and the national government "to accomplish more and uplift the quality of life of the people on a massive scale."
It also pointed out that there are "remaining tasks especially on the much needed institutional reforms and the normalization process for the thousands of MILF (Moro Islamic Liberation Front) combatants who seek to return to peaceful and progressive civilian lives.
Among the tasks that need to be completed during the extension of the transition period is the decommissioning of about 40,000 MILF combatants.
The President, through Peace Process Adviser Carlito Galvez Jr., expressed his support for the extension of the transition period.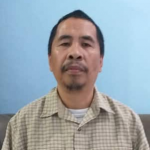 Managing Editor at Mindanao Times