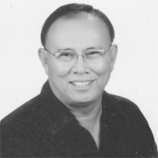 THE other day we received an email from Davao City Water District's (DCWD's) Jovana Cresta T. Duhaylungsod, the deputy spokesperson of the water distribution firm in the city.
It was DCWD's reaction to our column early this week harping on the possible failure of the DCWD to deliver on its promise of a better water service even after the bulk water system will have been completed.

We premised our apprehension on the possible failure because of the water agency's inability to address the water outages in most parts of Catalunan Grande since almost a year ago.
We have personal knowledge of such failure because we are a resident in one of the villages in the area. The water service interruption which occurs almost every day starts as early as 8 in the morning and lasts until noon or even later.
So prevalent is the water service outage that some residents in the area shout it out in social media calling out DCWD that it has forgotten to shut off its lines when there are some days that the water continues to flow sans interruption.
But his is a very seldom occurrence during the past ten months or so. So we feel we have no other recourse but to take the problem up as an issue in our column hoping that we will be able to get a much clearer picture of what really is happening as far as the water district's service is concerned in our area.
And we could only thank Miss Jovy for immediately reacting in much clearer terms that hopefully will be understood not only by us but by all the affected residents of the areas in Catalunan Grande and some other places if there are any. Here is her full explanation:

"Dear Sir Vic,

This is Jovana Cresta T. Duhaylungsod, the deputy spokesperson of DCWD. With all good intentions, I am getting in touch with you with regards your article on February 9, 2021 in the Mindanao Times.
We have always appreciated your write-ups as these serve as a credible feedback on the part of DCWD's operation. Anent to this, I would also like to share the efforts of DCWD, especially in the Tugbok Water Supply System in addressing the intermittent water supply that some connections have been experiencing since last year and also update you of DCWD's part in the development of the bulk water project.
There were challenges in the Tugbok WSS in the past but we were already able to address these with our aggressive implementation of water infrastructure particularly at the start of the quarantine restrictions, we observed an increase in water demand in the Tugbok system.
This is because the said system has high concentration of residential connections. Unfortunately, it still persists until now because, even if some economic activities have already resumed, all students and a number of workers are still confined at home.
We are cognizant of these developments and even during the ECQ, we have been exerting all best efforts t improve water supply availability in areas experiencing intermittent water supply not just in the Tugbok system but as well as in our other water systems.
For Tugbok, in particular, since we do not have an additional source in the offing save for the bulk water supply project, we have been implementing strategies to manage the water supply-demand situation.
We have been conducting production well rehabilitation.
Production wells are DCWD's sources and rehabilitation activities help increase the water yield. We have also been conducting active leak detection in order to curb down water losses, as any water we save from water loss can be additional supply to our customers.

Among the latest developments so far is the decongestion of service connections in Tugbok WSS. In this way, we may be able to lessen the water demand. For this to happen, we need to transfer some connections to other water supply systems that has enough surplus to cover for the transferred connections.
While doing this, DCWD has to make sure that the transfer will not adversely affect the service connections in DCWD's other water supply system.
For DCWD to do this, we have to implement valve management, emergency pipe-laying activities, and tapping these newly laid pipes to DCWD's distribution system. Our technical teams are currently undertaking these activities and we target to complete these in the first week of March.
From there, we will be re-evaluating the supply-demand situation in Tugbok WSS. Although these interventions may not result to wide-spread 24/7 water supply availability right away, per design, it would be able to decrease the number of hours of intermittent water supply.
While it is true that DCWD is looking forward to the completion of the Davao City Bulk Water Supply Project as our ultimate solution to improve water supply systems, we would also like to update you of our readiness in said undertaking.
We have already completed all crucial infrastructures to allow us to start accepting water from Apo Agua and distributing the same to customers. These infrastructures include storage facilities that will accept the water supply from Apo Agua and the complementary pipe-laying activities for mainline improvement.
The remaining works are for the other expansion activities relating to the bulk water project. Thus, we are closely coordinating with Apo Agua and helping them complete their part of the bulk water project.
I hope I was able to provide you with insights on DCWD's efforts to secure a sustainable water service in Davao City. There are challenges along the way, but we will make sure that the customers are always our top priority.

If you have more questions or clarifications or any concerns on your water service, you may contact me directly thru 0943-4079851.

Truly yours,

Jovana Cresta "JC" T. Duhaylungsod."

Well, a year or so duration to undertake the various improvement activities was quite a long wait. But we are hoping the DCWD can push a little bit their own people or those of the contractors' they have commissioned to do the improvement works it wanted done.
Honestly, last Wednesday we were at our Catalunan Grande house and again, the water started trickling from our faucets about 12:30 noon. Now we the affected residents must hope for the best from JC's assurance.