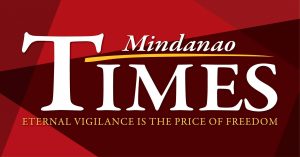 A CITY official has urged residents not to let their guard down even with the seeming slow decrease in the number of COVID-19 cases in the city.

Dr. Ashley Lopez, City Health Office officer in charge and Task Force Covid-19 point person, said during the COVID-19 Alert Program over the Davao City-owned Davao City Disaster Radio, urged residents to continue to be vigilant.

"If we based it on our epidemic curve, admittedly from February 3, nakakita gyud ta og down trending sa atoang kaso for Davao City. As of February 8, we had 38 new cases. For February 9, ang atoang reported cases were at 35. Much more niadtong Sunday, February 7 we had 22 so nagababa atoang kaso," he said.

However, on Wednesday evening the regional office of the Department of Health reported that the number of cases for the day in the city was 105 out of the 180 cases reported in the region. The city also recorded three deaths as it logged 59 recoveries.

Lopez said the number of cases, which made the city reached beyond 1,500 in active cases, was by far the highest since the breaking out of the pandemic about 11 months ago.

Experts attributed the increase in the number of cases to the holiday season activities.

Lopez added that the positivity rate in the city went from 14.7% in January to 5.6%as of February 9.

The positivity rate is the indicator of the level of transmission in a certain area as the World Health Organization considers a positivity rate of 5% and higher as considered alarming.

Despite the continued decrease of active cases recorded every day, it could not be said that the holiday surge is over, Lopez said.

"It doesn't mean nga we have the decreasing cases dapat na ta mag kumpyansa. Dili dapat because ang reliable nato nga indicator ani dapat 2 weeks moving average. Kung atoang ma sustain ni atoang numbers or mapaubos pa na siya, then that's the time we could declare nga nigawas na ta sa surge," Lopez said.

He reiterated the call for residents to continue following minimum health protocols.

"Continue observing mitigation measures nga ginapatuman sa atoang siyudad sama sa atoang mga restrictions, especially atoang basic health protocols—pag mogawas og balay ayaw kalimti nga magsuot og face mask ug face shield, maglikay sa mga lugar nga daghan og tawo, social distancing ug always bring with you your alcohol," he said.