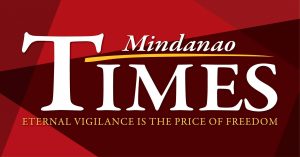 ABOARD the Barko ng Republika ng Pilipinas ( BRP) Bacolod 550, about 300 soldiers of the 48th Infantry Battalion arrived and were immediately placed under the jurisdictional control of the 10th Infantry Division against the NPA.A NEW military unit arrived yesterday in the city to help overrun the New People's Army in the Davao Region.

In welcoming the new unit, Lt Gen Jose Faustino Jr., Eastern Mindanao Command chief, said its deployment will help the command run after the NPA as the armed group has 22 guerilla fronts across the area of responsibility of the command.

"Winning the trust and confidence with the community and cooperation on behalf of the EastMinCom rest assured that we will give support to your unit welcome mabuhay and good luck," Faustino said.

Lt Col. Enrique Rafael, battalion commander of the new unit, has vowed to help dismantle the remaining guerilla fronts and will conduct community support programs (CSP) in identified areas to help the Eastern Mindanao Command.

"The real challenge for us is that to have zero NPA will be our objective. Of course, to establish a peaceful and conflict resilient community that is the main objective and that also aligns with the mission of the 701st brigade," Rafael said.

"To all the constituents and stakeholders in Caraga we need your support so that we can achieve the mission that was a task for us," he said.

He said they will conduct 15-day refresher training particularly on the best practices of CSP operations in Mindanao and with the refresher training on cultural sensitivity considering that nearly all the soldiers are from Luzon as only 3% are from Mindanao.

The new military unit is an organic unit under the 7th Infantry Division and was formerly stationed in Doña Remedios Trinidad in Bulacan. Its jurisdiction used to be Bulacan, Pampanga and Bataan.

Major Alex Mindalano, the spokesperson of EastMinCom, said the unit will replace the 71st Infantry Battalion and will be stationed Barangay Dawan in Mati city, that covers the area of Pantukan in Davao De Oro, Banay-banay, Lupon, Baganga, Boston, and Cateel in Davao Oriental, and projected deployment is in eastern coastal areas of Davao Oriental all the way to to Bislig City, Surigao del Su .

He added that the 71st IB will return to its mother unit, the 7th Infantry Division, for retraining since it was deployed for 10 years in Eastern Mindanao.