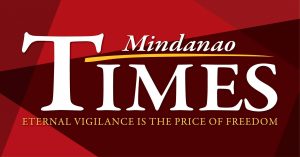 THE Southern Philippines Medical Center (SPMC) and some private hospitals that admit COVID-19 patients are expected to get much needed help as about 100 nurses from Manila are set to arrive to augment their respective workforces, said Dr. Ashley Lopez, City Health Office (CHO) acting head, on Wednesday.

Lopez, during the COVID-19 Alert program on Davao City Disaster Radio, said the national government is sending additional nurses to the government-run hospital and other hospitals due to the number of COVID-19 patients, especially those hospitals with limited resources.

"Ang DOH, Department of Health is expressing their support by providing I think 100 more nurses coming from Manila from the national government to augment sa SPMC and private hospitals kay para matabangan pud tong mga gagmayng hospital, aron madungagan ilang human resources sama sa mga nurses kay mao nay hinungdan nga dili sila ka-allocate og higdaanan para sa atong COVID-19 patients kay kulang silag nurses," said Lopez, also the city's COVID-19 focal person.

He said the city government is considering measures on how to expand COVID beds in SPMC and is encouraging private hospitals to allocate more beds for COVID-19 patients.

"For the past three days, halos puno-puno ang occupancy rate sa SPMC bahin aning COVID-19 patients nato. So, kung mapuno na syag husto magsigeg kapuno, daghang mga pasyente ang mapundo sa balay. Ilabina atong mga masakiton, mga moderate, severe, critical cases nga dili pwede dal-on sa mga TTMF ug mga hotels didto gyud na sila padulong sa SPMC.
So, kung daghan ta'g mga pasenyente nga mapundo sa balay dako ang tyansa nga ma-continue gihapon ning ilang pagtakod sa ilang infection sa uban. That is why we're trying to figure out measures or solutions on how to expand our COVID beds sa SPMC and encourage more allocations from our private hospitals," Lopez said.

The DOH is also lending 10 ventilators and seting aside more personal protect equipment to SPMC. "Magpahulam daw ang DOH og mga napulo ka ventilators for SPMC kay para madungagan ang atong ICU capacity for SPMC and regular allocation sa atong protective equipment or PPEs," Lopez added.