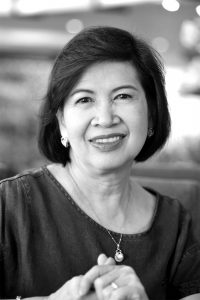 DANIEL and Charissa's love story is one for the books! Many family and friends were so "kilig" and followed their love story as it unfolded. I had an inside story into every detail, everyday conversations, etc, including the ups and downs of the emotional roller-coaster of being in love! As a mother who prayed for my children's life partners since they were little, it was great to see God answer prayers! Here is how it started.

"Fifteen years ago I was encouraged to write a list of negotiable and non-negotiable traits I wanted in a husband. My non-negotiables were: he loves God above all and continuously seeks to know Him, and he would be a good husband and father, as evidenced in his love and care for his family.
My negotiables were: he plays the guitar well, has a good sense of humor, and a leader. I prayed over the list. A few years later, my life was just a whirlwind of wrong choices in relationships. I desperately needed to be pulled out of the water I was drowning in.

By God's grace, He opened the opportunity to pursue a Master's degree in the U.S. I attended the orientation for international students where I sat beside a Latino – Daniel. He was on his computer the whole time, apparently working on something while we were in session. I thought how rude, not knowing he already had an agreement with the director to let him finish his work.

After that, life went on. I started to make new friends, found a church, and settled down. The next time, we were with a bunch of other international students going to the theaters. The whole ride to the theaters, he was on his phone talking to someone.
That someone was his mother back in Peru, who he calls every week, even to this day. Since I didn't know, I had that same annoying feeling towards him. In the theater, Daniel offered me some refreshments, to which I declined, but then received the offer from another friend. He thought, "she does not like me."

By the 2nd semester, I got more involved with the international organization and got to know Daniel better. Eventually, we started to be part of his small group of friends that hang out together often.

Daniel and our group of friends are musically gifted, and he led Hispanic worship and played the guitar many times in our school.
I kind of thought of him like an older brother. One evening on his birthday, we bought a rotisserie chicken and sat on the bench outside our dorm. I asked him what he wanted me to pray for since it's his birthday. One of his prayer requests was to find a wife. So I prayed for him.

During our summer break, everyone in our group went home except for Daniel and me. We had summer school and continued to hang out together, allowing us to get to know each other more. We enjoyed having long walks around the campus or just studying together in the library.
By the time our friends came back, they noticed that something was going on between us. Friends from home started noticing my pictures with Daniel, asking if there was something more, to which I replied, "we're just friends."

On my birthday, Daniel asked to take me out on an official date. Our group of friends were excited for us and teasing us at the same time. We both dressed up, and he took me to a fancy restaurant, we watched a movie, and by the time we got back to our dorm, we were in a relationship.
Daniel did not only meet everything on my list – both negotiables and non-negotiables, but he surpassed it all. God hears our prayers and He answers in beautifully and unexpected ways!