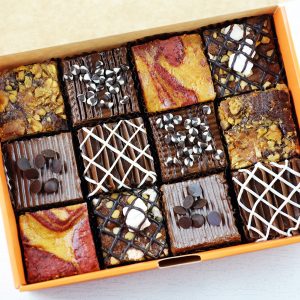 How to boost your mood? Simple. Eat a block (or blocks) of heavenly goodies from Brownies Unlimited that opens today, February 11, at SM City Davao.
This all-time favorite Pasalubong brand from Manila offers freshly-baked treats including its signature brownies, which can surely lift one's mood.
Indulge now on their delightful confections like Cheesecake Swirl, Pebble Beach, Choco Krunch, Caffe Mocha, Choc O' Chips, Double Chocolate, and Kriss Kross at their store located at SM City Davao's Ground Floor near Yellow Cab.
Brownies Unlimited in SM City Davao is its second branch in Davao City. For more aweSM updates and sweet treats, follow the official social media pages of Brownies Unlimited and SM City Davao.