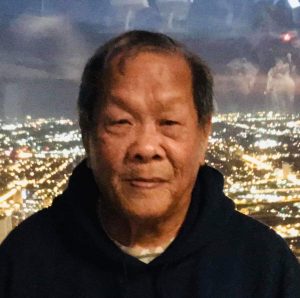 AFTER the City Council approved in last week's session an ordinance for the implementation of the Covid-19 immunization program for Davao City residents, the local government is now creating a committee composed of medical experts that will look at the side effects of the vaccines that will administers to its constituents. Congratulations!
Members in the committee will be selected from medical practitioners in the following fields of expertise: pediatrics, neurology, virology/microbiology, epidemiology, immunology, forensic pathology, and other medical experts in the field of geriatrics, adult medicine and infectious disease.
My salute to the members who will be selected from these frontliners in the medical fields! May God bless them with grace that they too will be in good health away from any danger of infections and other risks while performing this delicate mission in saving lives.
But while I'm not sure yet of having the shot for myself for even scientists are not sure of its 100 percent effectiveness in not getting infected by the deadly virus, not to mention the reported deaths after receiving the vaccinations, I have this unsolicited advice to medical experts not to be complacent in introducing this to the public. In other words, let them be the first to receive the shot.
I think of this because I believe that since the functions in creating the committee include among others, "the review of all reported serious and minor cluster Adverse Effects Following Immunization (AEFI) cases presented for expert opinion and provide final casualty assessment of the AEFI cases, ensure-evidenced based casualty assessment by recommending further investigation and data collection as needed, and, make final decisions on casualty assessment of inconclusive investigations," the members may arrive at a very convincing results as they were the ones to be given the initial shots before this will be given to the public. No one among them will manipulate or change the results as they themselves were the 'guinea pigs' in the initial doses.
Another reason why I'm suggesting this to our medical practitioners is because no less my namesake son, a nurse at Abbot Hospital in Vancouver, Canada told me that he got the Pfizer shot last January with other frontliners of the hospital before the Canadian government introduces the same to the public by September of this year.
God is on our sides, and my son is as healthy as ever!
Last Monday, medical authorities announced that the COVID-19 vaccines will arrive within the week, while Mayor Inday Sara said that the initial batch of the vaccines will arrive in the city within the month with the frontliners as the first recipients. This is what I'm suggesting to happen.
-o0o-
Most elderly of my age are suffering from Alzheimer, Dementia and other psychosocial needs and mental health. Some passed away a few years after getting infected by this disease, while others continue to survive until today. I praise God for making me healthy. I can still drive a car.
Alzheimer is a generative disease of unknown cause affecting the central nervous system, characterized by confusion, emotional instability, and progressive mental deterioration (Webster's).
The wife in a family I befriended when I was in the United States died of Dementia in a nursing home for people suffering from insanity less than a year after getting infected with the disease.
A former veteran writer in the city, also of my age, died of Alzheimer many years ago. His family discovered he was missing when he left his house one early morning unnoticed.
An early dawn jogger at Magsaysay Park informed the family who accidentally met him while they were searching for the missing patriarch, that he saw a man walking aimlessly at the breakwater at the Sta. Ana wharf on the day and time he was reported missing.
Three days later, the missing person's lifeless and decomposing body was discovered by residents floating in the seashore of Gov. Generoso, Davao Oriental.
Police investigators theorized that the man fell into the water and drowned, and his body was carried away by strong current up to where his remains were discovered.
That column of Ms. Carmen Lauzon-Gatmaytan in the TIMES issue of Feb. 09 of her personal account of her 89-year-old father suffering from Alzheimer reminds me of the danger these deadly diseases pose on the elderly while we are already in our final journey in life.
While I'm again saying that I'm far from getting any of these serious diseases and still in control of my health condition despite my age now (Thanks to my children), admittedly, I don't know when HE will let go of me!
Kung Hei Fat Choy to all my Chinese readers!