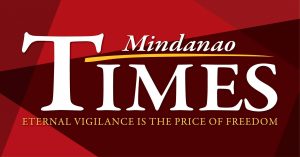 THE BARANGAY AND offices of the City Social Welfare and Development Office (CSWDO) has started distributing protection kits for free for those who cannot afford to buy face masks and face shields.

Mayor Sara Duterte said that these offices will regularly distribute the kits with each containing three face masks, a face shield and a fan. A person will get a kit.

"Ang in-charge is atoang social workers because this is for indigents or kung dili man indigent, people with no income who cannot afford to buy new face masks and face shields," Duterte said on Monday.

Initially these kits are available at the Metro Circle in Bankerohan, Magsaysay Park, Talomo District Hall, Baliok Barangay Hall, Agdao District Hall, ground floor of Buhangin Proper Barangay Hall, second floor of Sasa Barangay Hall, Bunawan District Hall, Lasang Barangay Hall, Toril District Hall, Tugbok District Hall, Calinan District Hall, Baguio District Hall and Marilog District Hall in Lumondao.

Since the start of the COVID-19 pandemic, the city government has been distributing face masks through the City Transport and Traffic Management Office (CTTMO), Davao City Police Office (DCPO), and Task Force Davao (TFD) in the field.

Duterte said reminders have been posted as well so that people will know where to go if they don't have the protective equipment.

The move is also the way of the city government to strength the enforcement of the health measures, particularly the wearing of masks and face shields in all public places.