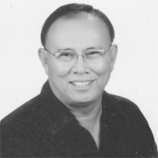 LAST Sunday, February 7, 2021, MIndanaoans from a large part of the island were forced into remembering the disastrous earthquakes that hit some places in the island towards the last days of October 2019.
This after a 4 and another 6.1 magnitude temblors hit almost exactly the same places shaken by the 2019 incidents.
In fact there are still remnants of damaged infrastructures, commercial buildings, and residential houses destroyed by the series of strong earthquakes towards the end of 2019 that are still undergoing rehabilitation and were again destroyed by last Sunday's earthquakes.
Some are now declared by authorities as totally damaged because of last Sunday's incidents and its owners advised to abandon or demolish it to give way for new ones.
We saw on television how a woman whose multi-million house is ordered by municipal engineering authorities vacated because it is unsafe for habitation. And she could only cry in despair because the house was built using the money sent by her children who are working abroad suffering from the pangs of separation.
Now, she exclaimed, it might not anymore be easily feasible to get their help in building a new home because they, too, are affected by the raging pandemic.
Good thing that last Sunday's earthquakes did not have any casualty in terms of human life. Only damaged infrastructures and rekindled fear of residents because of their 2019 experience. What is exacerbating the situation is that in affected areas people suffered some kind of a continuing haunt brought about by almost non-stop disasters.
The 2019 last quarter earthquakes already forced their knees down. Their livelihood had been badly shattered while they have to grapple with the destroyed means of their living. Then came the start of the CoViD 19 pandemic as early as March 2020.
Those badly affected by the series of strong earthquakes now are facing even more bleak future as are the rest of other people in the country. What with the issuance by the government of stringent restrictions of movement of people and even stoppage of operation of businesses.
But still, even on bended knees, the earthquake and pandemic ravage population managed to survive up to this time even if they have to live life in their barest ways. But even as they see some glimmer of salvation from the serious crisis affecting them, came two earthquakes in just a matter of four hours. Both were relatively strong reminiscent of the 2019 agony they endured.
As we said the residents in the affected areas are just lucky. Perhaps, because of their 2019 experience, they have introduced rehabilitation in their edifices that made these stronger in some ways so as to withstand another similarly strong earthquakes as those of October 2019.
The destruction was minimal this time. Also, the same 2019 experience might have instilled in the residents their determination to survive. Thus they may now have resiliency in themselves and the drive to react in such incidents with safety as their primordial consideration.
Yes, they survived with flying colors last Sunday's earthquakes. But will they have the same attitude towards surviving the uncertainties of the pandemic that is bringing the world's economy into perdition?
Will the earthquake survivors be able to wither the pandemic when even in the most potential antidote of the virus—the vaccine – majority still harbor some doubts as to its effectiveness?
Perhaps there is need for them and the rest of us to examine our attitude in dealing with disasters in whatever form this will come – volcanic eruption, earthquakes, typhoons, floods, tsunamis, and in a pandemic brought about by an unseen and totally alien virus still requiring for a new and medically untested vaccine to stop its infection.
For now the pandemic and the people's attitude towards its prevention is already like a magnitude 7 earthquake many times over. Just think of the global economy forced down on its knees and the number of infirmed and deaths all over the world going one year into the pandemic!

*****************************

We have noticed that for the past two weeks the Department of Health in its daily briefing of the people on the pandemic situation in the country, has not anymore included the listing of the Top 5 provinces or cities with the most number of new CoViD 19 cases.
And as we have suspected earlier, it could be that some influential individuals in the government might have called the attention of the DOH on the possible negative effects of such listing on the areas concerned, especially its leaders who could be considered inutile in dealing with the health emergency.
But it is a different story in Mindanao. We have observed that in the daily news program of a local television network, reporting of the number of total cases, new infections, healed and deaths are daily news items.
And based on the figures presented it is easy to deduce which city or province is ranked number one in terms of total cases, new infections, and deaths. It is through this daily reporting that Mindanaoans know it is still Davao City that dominates the rankings.
In fact, as of February 8 news edition the city already accounted for a total accumulated cases of CoVid infections at 12,071 and deaths of 573. Running far second is Zamboanga City with less than 5 thousand total.
Should we not be alarmed of the situation? Time to ponder.