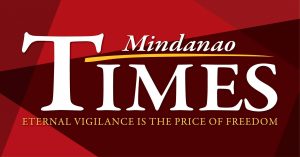 THE Commission on Human Rights accused members of the New People's Army (NPA) of human rights violations for the killing of an indigenous people's leader and two others on October 4 last year in the Caraga Region.

"By launching an attack, the NPA violates the principles of distinction and precaution. In gist, (the) principle of distinction requires that parties to armed conflict must distinguish between civilians and combatants," said CHR Caraga Regional Director Jerefe D. Tubigon-Bacang in a 12-page resolution on December 28, 2020.

The resolution added that by killing Datu Jumar Bucales, Alberto Dela Pena and Artemio Muldez, the NPA committed human rights violations. Several others were also injured during the attack.

" Attacks must not be directed against any civilians. On the other hand, principle of precaution directs the parties to undertake constant care to spare civilians. Unfortunately, the NPA failed to do this," it said.

It said the action of the outlawed group "are expressly prohibited under Republic Act 9851," the Philippine Act on Crimes Against International Humanitarian Law.

Soldiers and members of the Search and Rescue (SARAS) Agusan Sur also rescued one of those injured.

Lieutenant Colonel Joey B. Baybayan, Third Special Forces Battalion commanding officer, said the NPA's attacks "on civilians and unarmed individuals only proved that they are desperate and violating the CAHRIHL (Comprehensive Agreement on Human Rights and International Humanitarian Law) to terrify the people."

" They are on the brink of losing their mass base since the Whole-Of-Nation Approach to End Local Communist Armed Conflict. Without the masses," the NPA "will die a natural death," Baybayan said.