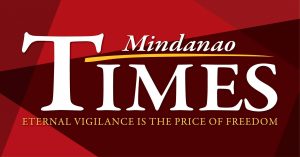 MAYOR SaraDuterte yesterday said the initial batch of COVID-19 vaccines that will arrive within the month will be for frontliners.

In her Monday program over the city government-run Davao City Disaster Radio, Duterte said she still does not have an idea on what the brand, the delivery date and the quantity of the vaccines that are expected to arrive this month.

She added that the initial vaccine shipment from AstraZeneca is arriving in the city in the third quarter of the year.

" Duna tay madawat karong February and ang mabakunahan ang mga front-liners. SPMC (Southern Philippines Medical Center ang na-identify and if naay sobra ihatag nato sa mga private hospitals pud," she said.

She said frontliners, particularly those working inside hospitals who are exposed to the virus must be protected. "If they will be protected, it will encourage other nurses na mubalik. Kay daghan nurses naga hesitate mubalik og work sa hospital tungod sa ilang apprehension na matakdan sila sa COVID-19," she added.

She said the city government is also trying to sign an agreement with Johnson & Johnson, an American company, for its vaccines, "but same with AstraZeneca, they will only talk to the national government," Duterte said.

Although the country is set to receive the first batches of vaccines from both Pfizer-BioNTech and AstraZeneca starting this month, the mayor said she has to receive the copy of the ordinance on the vaccine.

She also urged the residents to manage their expectations as not everyone will automatically be inoculated at once as the ones that the national government has bought will be distributed among local government units.

In an earlier statement, the city government said it is planning to vaccinate about 1.2 million individuals, either residents or non-residents who are in the city during the implementation of the vaccination program.