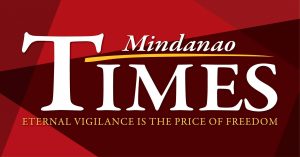 THE Davaodel Norte government, the municipal government of Kapalong and the Eastern Mindanao Command entered into an agreement for the road widening and concreting project in Barangay Gupitan.

The groundbreaking and memorandum of agreement signing ceremony for the project was held on Thursday for the 18-kilometer road project between Sitio Biga and Sitio Kampina..

Among those present during the event were Davao del Norte governor Edwin Jubahib, Rep. Pantaleon Alvarez, represented by lawyer Ana Alvarez, Kapalong Mayor Theresa R. Timbol, Lieutenant General Jose C. Faustino Jr. of the Eastern Mindanao Command, Brigadier General Maning S. TawanTawan of the 10th Infantry Division and Col. Glenn Jun C. Calambuhay of the 1001st Brigade.

The local governments were behind the planning, budgeting, advocacy for legislation, identification, evaluation, prioritization, regulation, supervision, implementation, and monitoring and evaluation of the program in the priority economic and manufacturing zones of the province.

Military officials said the project and other similar projects are necessary to accelerate economic growth particularly in remote areas.