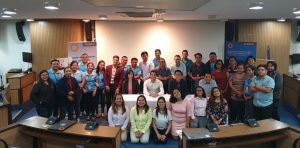 Oradian, the company at the forefront of financial inclusion, successfully implemented its cloud-based core banking solution, Instafin, for RAFI Micro-finance, Inc. (RAFI MFI) in record time – only 12 months from the signing of the contract. RAFI MFI is a program under the Micro-finance & Entrepreneurship focus area of RAFI designed to empower micro-entrepreneurs in the Philippines to become financially stable and independent.
Following the onset of the partnership between RAFI MFI and Oradian, the core banking solution provider focused on an efficient and expedient implementation involving collaborative practices, including the mapping of process, business analysis, change management, data migration and training for one of the leading microfinance institutions in the Philippines.
The implementation itself was completed ahead of schedule, particularly taking into account the ongoing COVID-19 pandemic and the resulting necessary lockdown that brought about a lot of challenges, including working remotely. Besides the Instafin core banking system, the two partners additionally managed to implement the Instafin Field Officer App (IFOA), a mobile app that allows RAFI MFI field officers to interact with clients even in offline localities. IFOA updates all the information with the core banking system once the field officer connects to the internet.
RAFI, being a large organization, has a multiplicity of systems that needed to be integrated with the new core banking system provided by Oradian, for which they enabled and built all the necessary application programming interfaces (APIs).
With respect to their geographical and operational expansion going hand in hand, Mikel Ablerto Aboitiz, RAFI MFI chairman of the board, pointed out that "To be able to successfully expand outside the Visayas, we needed to strengthen our operational processes. Hence, the partnership with Oradian and the subscription to Instafin, which will enable the deployment of fool-proof systems to make sure our clients get the services that they deserve."
RAFI MFI is on the path of advancing its digital strategy and transformation through the Oradian partnership, which will allow the company to fully harness the power of cloud computing and accessibility to work anytime, anywhere for all of its 214 branches. The microfinance arm of RAFI will in that way be able to provide better service to end clients, giving them access to financial services and engaging them in viable and environmentally sound economic enterprises. For precisely that reason, RAFI MFI chose Oradian and its core banking system Instafin which is cloud-based and offers a state-of-the-art set of features and the unique ability to work within the Philippine infrastructure.
"I'm honored to have RAFI MFI joining the Oradian community. We look forward to growing and strengthening the position of RAFI MFI within the market and delivering financial inclusion through our combined efforts," says Antonio Separovic, CEO of Oradian, whose office in Manila employs more than 20 people in sales, implementation and customer success teams. The company itself serves over 50 financial institutions in the Philippines.