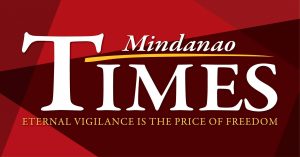 THE program that provides mental health interventions to city residents through telecounselling services has helped those facing mental challenges, an official said over the weekend.

Precious Santiago-Manliguez, Philippine Mental Health Association (PHMA) Davao Chapter executive manager, said several individuals have taken advantage of the program because it makes mental health services more accessible to them.

"Sa pagkakaron atong makita nga advantage ani nga program kay number one gyud kay accessibility sa mental health services," said Santiago-Manliquez as the city government tapped her association to be its partner in the implementation of the program.

She pointed out that accessibility in availing of mental health services, which she described as poor, has become the biggest challenge.

Although not all areas in the country have mental health practitioners, "pero kay gihimo man ni Davao City nga online, nahimo na hinuong wide ang scope sa atong mga psychologist ug mas easier sa ilaha ang mag-manage og client kay online man atong mode of servicesshe said said.

At present, she added, "atong makita nga advantage ani nga program kay number one gyud kay accessibility sa mental health services."

"(The implementation of the program) already widens the scope of our psychologists/psychiatrists and it is easier for them to manage their client because of the online mode of services)," Santiago-Manliguez said, adding that residents must have their mental health checked.

She said that the stigma on mental health has slowly been broken "because even we don't have a diagnosis of a disorder, naa gihapon ta'y mental health."

"Mao ni atong ginaduso nga advocacy nga mental health is not just the absence of mental disorder, samot nga mas nindot imong mental health kung wala kay symptoms nga gibati," she said.

Between the last week of last year and the first week of this month, 28 clients were accommodated, with 21 of them still undergoing counselling, while two of them completed the sessions. The remaining are still for follow through, with one of them still due for interview.

Aside from individual counseling, the program also offers group counselling sessions as 26 clients from a company are undergoing the process.

Those who want to avail of the program may contact, through calls or electronic mails, through these numbers and email accounts: Contact Numbers: Globe – 0945-1840-793. Smart – 0961-8556-885
Email addresses: davao.chapter2018@gmail.com, davaochapter.pmha@gmail.com.

The association is also holding education and information services through online seminars for the youth, parents, teachers, employees, and frontliners.

"Dugay na namo ni gipangandoy nga motaas ang level of awareness sa Davao City kabahin sa mental health. Amo pud gina-awhag ang tanan nga mahimong open-minded nga mosuporta ani nga program ug uban pang program sa mental health," Santiago-Manliguez ended.

About two years ago, the city government, through the city council, approved the Mental Health Code of Davao, a comprehensive approach to the development of the City Mental Health Care Program and Delivery System to deliver appropriate services and interventions including provision of mental health protection, care, treatment, and other essential services to those with mental illness or disability.