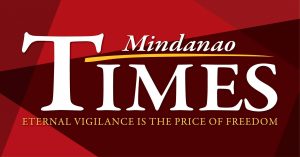 THE newly-opened route for the Interim Bus System (IBS) will not only help provide better public transportation to city residents, but will also adopt a cashless, contactless system, officials said.

"With the Interim Bus System Project, we hope to bring convenience and ease of transport to the riding public through the deployment of buses in selected areas," said Mayor Sara Duterte during the opening of the Carlos Garcia Highway route – which stretches between Ulas and Panacan – as it will also adopt the use of the so-called a beep card.

A beep card, used in the contactless payment system, is cash card that can be reloaded.

Duterte said: "Transportation and mobility play an important role in communication, trade, tourism, and other forms of exchange between people. As such, there is a need for the public to access to safe and efficient modes of transportation and travel."

The route, which has 24 stops, is between the Ulas Bypass Road and the Philippine Ports Authority (PPA) in Sasa. The stops are located near the corner McArthur Highway, near La Vista Monte Subdivision, Matina Pangi intersection, Las Terrazas, GAP Farm, NHA Ma-a, Choice Mart, Crocodile Park, cor. Jade Valley, cor. El Rio, fronting San Ignacio School, Shell (Monclair), Buhangin Gym, San Isidro School, NHA Buhangin, Commission on Audit (COA), Laverna Hills, Camp Catitipan, Airport Layby, Landmark III, Relocation (Juanas Kubo), Panacan Junction, NCCC and MINCOR in Sasa.

Although 14 buses were set aside by the Metro Shuttle Bus, only seven are going to serve the route initially, said Land Transportation and Franchising Regulatory Board Region XI Director Nonito Llanos III.

Llanos said the route is served between 6 am and 7 pm with a 15-20 interval as all buses are air conditioned.

Assistant City Administrator Tristan Dwight Domingo said the new route is part of the three routes being applied for under the IBS. The other routes are Catalunan Grande and Toril.

"We are already finalizing doing it in Catalunan Grande. Basically, it will start from Elenita Heights and it will go all the way to Roxas and back to Catalunan Grande. Hopefully, in the next two weeks, we can launch it," Domingo said.

The three routes under the IBS is the first part of the High Priority Bus System, the bigger program for the transportation sector of the city.