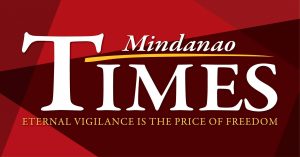 THE call for extending the transition period of the Bangsamoro Autonomous Region in Muslim Mindanao (BARMM) has continued to snowball as peace advocates believe the move will help to fully implement key actions necessary to institute lasting peace.

Among the necessary actions that need to be implemented by extending the transition period for three more years, said lawyer Mary Ann Arnado, Mindanao People's Caucus secretary general, is the continuation of the decommissioning process of the armed regulars of the Moro Islamic Liberation Front (MILF).

This is important, Arnado pointed out Friday, because there are still about 40,000 armed combatants of the Moro front that need to be decommissioned.

Extending the transition period, she added, "(would lead) the full transition of the MILF camps into civilian communities."

"This would allow the smooth transition also of the way of life for the former combatants to adapt to the new ways of civilian life," said Arnado as more peace advocates have expressed support to the proposal.

Mindanao Cardinal Orlando Quevedo, in expressing his support for the extension move, said last month that allowing the conduct for the elections in the region next year "would simply erode whatever fragile gains the BTA (Bangsamoro Transition Authority) shall have obtained within the transition period.

Quevedo, who served for two terms as president of the Catholic Bishops Conference of the Philippines, said that it is necessary to extend the transition period considering the challenges that the regional body has faced, particularly the impact of COVID-19.

"The reasons are indisputable. The COVID pandemic has made it impossible for the BTA to have regular face-to-face sessions. Security issues posed by radical armed groups prevent freedom of travel for BTA officials to perform their tasks. The constraints of time are simply insurmountable," he said.

Aside from the issues that Arnado raised, Quevedo also pointed out that move is necessary to address issues on private education, the putting up of the Office of the Settler Communities as well as identifying boundaries particularly in the identification of indigenous people's communities.

President Rodrigo R. Duterte has long pushed for the extension of the transition periodDuterte, through Presidential Peace Adviser Carlito Galvez Jr., who also cited the impact of the virus as among the factors that necessitate the action.

"No one foresaw that your second year of running the affairs of government would be this challenging. The COVID-19 pandemic pushed all us to our limits, putting our health and safety on the line," said Galvez in a statement.

"However, the manner in which the BARMM Government has courageously confronted this health crisis, while decisively addressing issues of governance during this transition period, is a testament of your commitment, foresight and determination to make the region a place where all Muslims, Christian, and Indigenous Peoples can live in peace, harmony and prosperity," he added.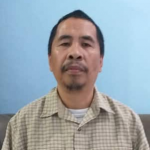 Managing Editor at Mindanao Times