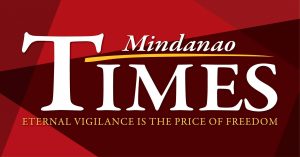 TWO strong earthquakes shook some parts of Mindanao yesterday as both had a common epicenter in a town in Davao del Sur.

Fortunately the epicenter, the town of Magsaysay, did not incur any damage, said Anthony Allada, information officer of the municipal government.

Based on the report of the Philippine Institute of Volcanology and Seismology, the stronger of the two, initially registered at 6.3 in magnitude but was downgraded to 6.1 and had its epicenter about five kilometers southwest of the town. It took place at 12:22 pm.

Its depth of focus was five kilometers and its origin was tectonic, an earthquake which is produced when faults move.

Based on reported intensities, or the impacts on an area, the earthquake was felt at Intensity V in Kidapawan City, Arakan, Carmen, Kabacan, Makilala and Mlang in North Cotabato; Koronadal City and Banga in South Cotabato; Matalam in North Cotabato; Bansalan, Hagonoy, Sta. Cruz and Magsaysay – the town near the epicenter – in Davao del Sur; Intensity IV in Davao City; Banisilan and Midsayap in North Cotabato; Don Carlos in Bukidnon; Polomolok, Sto Nino and Norala, South Cotabato; Alabel, Kiamba and Malapatan in Sarangani, Palimbang and Tacurong City, Sultan Kudarat; Intensity III in Cotabato City; Cagayan de Oro City; Kadingilan and Kitaotao, Bukidnon; Tagum City in Davao del Norte; Maco and Nabunturan in Davao de Oro; Intensity II in some areas of Cagayan de Oro City; Kalilangan, Bukidnon; and Intensity I in Bislig City, Surigao del Sur.

The first earthquake, the agency reported, took place at 7:28 am in the morning and was six kilometers northwest of the town. It registered a magnitude of 4.8, 20 kilometers in depth of focus and also tectonic in origin.

Based on intensities, it was Intensity IV in Makilala, North Cotabato; Intensity III in Kiblawan, Davao del Sur; Davao City; Kidapawan City and Tulunan in North Cotabato; Columbio in Sultan Kudarat; Intensity II in Banisilan and Arakan, Cotabato; Cotabato City; Koronadal City and Surallah, South Cotabato; Tacurong City and Lutayan in Sultan Kudarat.

Based on instrumental intensities; it was Intensity IV in Kidapawan City, Cotabato City; Intensity II in Alabel, Sarangani; and Intensity I in Kiamba, Sarangani; and General Santos City.