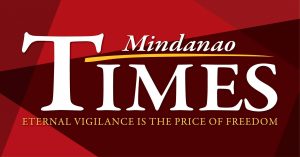 LAW ENFORCERS seized around P1 million worth of party drugs from two individuals in a sting operation conducted in Phase 4, Block 4, El Rio Vista, Bacaca at 6 p.m. on Thursday.

They were identified as Christian Sulla and Kenneth Cajoles.

Antonio Rivera, the director of Philippine Drug Enforcement Agency (PDEA) XI, said the operation was led by the joint operatives of PDEA XI, NAIA Interagency Task Group and Bureau of Customs Anti-Illegal Drug Task Force

The team seized 494 tablets of suspected ecstasy, more or less one gram of suspected Ketamine, 25 pieces of suspected LSD (Lysergic Acid Diethylamide), more or less one gram of suspected marijuana hashish, and more or less one gram of unidentified brown substance believed to be illegal drugs.

Nephi Noli Dimaandal, the PDEA XI spokesperson, the ecstasy is being sold for P1,700 per tablet. The suspects are now detained at the PDEA XI detention facility.

The seized suspected illegal drugs were submitted to the PDEA's laboratory service for examination.

Meanwhile, cases for violation of Republic Act 9165 (Comprehensive Dangerous Drugs Act of 2002) will be filed against the two suspects.