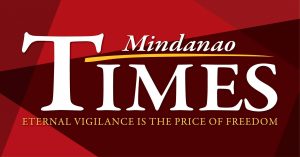 THE city government is adding more features to the Safe Davao QR (DQR) to make it more effective.

Lemuel G. Ortonio, City Human Resource Management head, said during the 'COVID-19 Alert' program on 87.5 Davao City Disaster Radio (DCDR) on Wednesday, that they are now preparing to upgrade the contact tracing system through the DQR.

"Naa lang tay idungag nga feature nga makit-an sa atong mga checkpoints kung ang isa ba ka individual or person kung allowed ba sya mogawas, meaning kung COVID-positive ba sya or home quarantine ba sya, makit-an na nila.
Ginaayos sab karon sa atong development team nga i-apil nato sya didto sa text message nga naay date, time and place para makahibalo pud ta as an individual kung asa ta na-expose (We will be implementing additional features that will be used in checkpoints if an individual or a person is allowed to go outside, meaning, if he/she is COVID positive or under home quarantine.
We are also fixing our system with the development team to include in the text message [SafeDavao QR push notification] the date, time and place for us to be informed as to when and where we were exposed)," Ortonio said.

Ortonio, who also leads the digital contract-tracing system in the city, clarified the matter concerning the DQR scanning process in the city, particularly at checkpoints and establishments.

"Yes, i-confirm nato na sya nga mandatory na atong pag-gamit sa atong DQR nato. So meaning, kung mosulod ta sa mga establishments nga enclosed, kinahanglan na ta magpa-scan sa atong DQR.
It's either gamit atoang own DQR or pwede pud nato i-scan ang DQR sa establishment. Kung mosulod ta sa specific stores sa sulod sa mall, mao to sila ang mandatory nga mag-scan sa DQR (Yes, I would like to confirm that the use of our DQR will be mandatory, meaning, if we enter into establishments that are enclosed, we should undergo scanning using our respective DQR.
It's either we use our own or scan the DQR of the establishment. If we enter a specific store inside the mall, that is the time they will require us to scan our DQR)," he said.

He also added that the Task Force Davao and the Davao City Police Office have temporarily suspended the scanning of DQR codes in all entry points and checkpoints in the city following the DQR system upgrade.

"I-confirm pud nato ang information nga nahatag sa Task Force Davao nga temporarily nasuspend ang scanning sa mga checkpoints only, because naa tay idungag nga feature sa DQR nga specific nga magamit sa atong mga checkpoint sa Task Force Davao ug Davao City Police nato (I would like also to confirm the information that the Task Force Davao has temporarily suspended the scanning in checkpoints only because we are adding special features in the DQR that is specific to the scanning process in checkpoints to help our Task Force Davao and Davao City Police)," Ortonio explained.

Meanwhile, Ortonio said that the local government is pushing for penalties to establishments that are not complying with the mandate.

"Naa tay pending for approval sa mga penalties sa mga non-compliant nga establishments, naa na na sya sa atong City Council and naghulat na lang ta nga maapprove (We have set penalties for non-compliant establishments that are now pending for approval in the City Council and we are still waiting for its approval)," he said.

According to Executive Order No. 2 series of 2021, all individual offices and enclosed establishments shall be required to scan the DQR of individuals entering their premises or post their establishment DQR for contract tracing beginning Feb. 3, 2021.