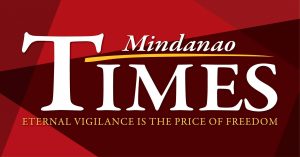 FIVE MEMBERS of the New People's Army (NPA) died in an encounter with the soldiers of the 1st Special Forces Battalion at the boundary of Talakag Bukidnon and Tagoloan II Lanao del Sur on Tuesday morning.

Also, the troops recovered six high-powered firearms after the clash.

Lt. Col. Vercisio San Jose Jr., commander of the 1st Special Forces Battalion, said the slain rebels were part of around 30 combined elements of the NPA's Sub-Regional Command 4 (SRC4) and Sub-Regional Command 5 (SRC5).

Vercisio said the first encounter took place when soldiers conducting operations were attacked by the rebels. They returned fire, which resulted in a 30-minute battle.

"During the first encounter, there were four enemies died and in the second encounter, another one died," he added.

They also captured six high-powered firearms composed of three M16 rifles, two grand rifles, and an M14 rifle from the NPA. Vercisio confirmed no casualty on their side, and a pursuit operation is ongoing against the rebels.

He further said the encounter happened when soldiers responded to the report about the presence of an armed group extorting food and money from the residents and businesses.

Brig. Gen. Ferdinand Barandon, the commander of 403rd Infantry Brigade, said the incident on proved that the communities have withdrawn their support for the NPA and are now more willing to help the government.

Maj. Gen. Andres Centino, the commander of the 4th Infantry Division and Joint Task Force Diamond, said security operations would continue against the rebels until they surrender to the government or abandon the armed struggle.

"Again, we are calling the remaining rebels to lay down your arms, join the government's call for peace, and avail of the Enhanced Comprehensive Local Integration program so you will have a peaceful and productive life with your family," he added.