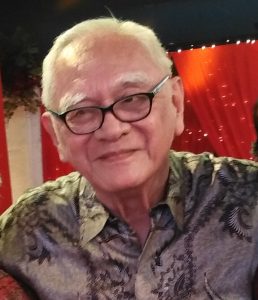 IN THE 1990s, my sala was the first Davao City Regional Trial Court to examine DNA evidence to prove the relationship between two (2) persons.

A Japanese husband filed a case to annul his marriage to a Filipina. The husband attached voluminous DNA documents from a Japan DNA Laboratory and a UP Science DNA tech office comparing his DNA and the DNA of the only son of his wife. It showed that their DNA profiles were very different.

It reminded me of a bright rich man who got a woman pregnant and then went to Manila. A Davao working student was also in love with the same girl. He married her not knowing she was pregnant with the rich man.

The couple had a happy family life. Their only child, a girl, was very bright and caring. Forty years later, the rich man who became a Manila millionaire had cancer. He learned that his daughter in Davao was a very good bank officer. He had bad luck with his own family in Manila. His children were no good so he wanted his Davao daughter to be an heir and to manage his empire.

His Davao daughter refused. The father brought a case claiming he is the real father and brought Manila doctors and scientists who testified that his DNA and that of the girl were similar.

The girl testified that the man was not her father. There were heated arguments so the Judge suspended the trial and brought the father and the girls and their lawyers to his chamber.

The Judge said, "You are a magna cum laude graduate. You know that science, through DNA, has proven clearly that he is your father. Why deny the truth?.

The girl, haltingly between sobs said, "Judge, namatay si nanay high school pa ko. Si tatay nakita nako naguol kayo. Si tatay ang nagpadako sa akoa hangtud nga na CPA ko. Sa college pa ko, naaksidente ko ug dako ang gastos sa hospital. Gibaligya ni tatay ang iyang gamay na negosyo aron mabayran ang tanang gastos ug nangempleyo nalang siya.

"Karon si tatay bugnaw na pero wala ko siya gibutang sa Home for the Aged. Si Mister XXX, tinuod akong legal ug biological father, apan si tatay and tinuod nakong amahan. Sir, hangyoon ko ikaw, biyai nalang mi ni tatay. Salamat kay gilia ko nimo nga imong anak. Apan nabuhi ko sa gugma ni nanay ug ni tatay."

The Judge finally convinced the real father to dismiss the case.

The lesson? Love begets love. Plant Love. Harvest Love.