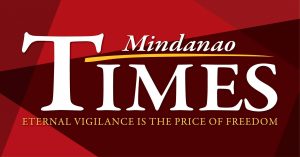 MORE than P2 million worth of shabu hidden inside donated native brooms were recovered by Bureau of Jail and Management Penology (BJMP) personnel in the male dormitory of the Davao City Jail in Barangay Ma-a on Tuesday.

Jail inspector Edo Lobenia, BJMP spokesperson, said they recovered 26 plastic sachets wrapped with packing tape containing suspected shabu, three tubular pipes, and one self-sealing sachet containing suspected marijuana fruiting tops.

The recovered pieces of drug evidence have an estimated worth of P2,080,000.00.

He said the seizure was the result of the intelligence report received by the jail warden, which prompted him to order a thorough inspection of the donations.

He said the brooms came from a religious group, which he declined to identify.

Just in December last year, BJMP-XI personnel also intercepted P1.8-M worth of shabu from two suspects who claimed to be members of a religious organization. They were identified as Doroteo Guibernas, 63, and Mylene Tamondong, 34.

The warden immediately ordered an investigation and identified the inmates believed to be complicit in the smuggling attempt. All jail personnel were also investigated to make sure they were not involved.

"We never tolerate our personnel. We will file administrative and criminal cases if there is anyone involved," Lobenia had said.

According to Lobenia, the recent donations were accepted on January 19, given by a religious group, and was placed at the stockroom for final inspection before distribution to the PDLs (persons deprived of liberty), he added.

The recovered drugs were turned over to the Regional Crime Laboratory.

"We assure the public that we continue to provide quality public service by intensifying our intelligence gathering and imposing stricter protocols to deter contraband entry in all our jails regionwide," the BJMP statement said.