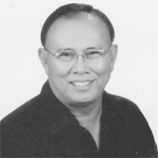 IN A Television interview late last week Councilor Edgar Ibuyan Sr., who is president of the Association of Barangay Councils in Davao City, said the distribution of the new Food and Medicine (FM) pass was nearly complete with only some twelve barangays unable to submit their lists of qualified recipients.

The deadline, according to Ibuyan, was supposed to be on the last day of last month which was Sunday.
So, it should have been on Friday, the last working day. But how come the twelve barangays were not able to do their responsibility?
The councilor, unfortunately, did not mention the barangays concerned so we have no way of knowing them.

Of course, since we did not receive our FM pass we presume that our rural barangay in Tugbok district has not submitted its list. We have no knowing why except that the other day, our Purok or village leader came to our house and made us fill in a form asking us for some personal data. It did not contain anything as to the possible purpose.
But we just suspect that it had something to do with the issuance of the FM pass. On why it was late, again, we do not have any iota of reason.

We believe that Vice Mayor Baste Duterte now has to call out the officials of the barangays concerned about why they failed to comply with the deadline of distribution.
Their failure is clearly a clear dereliction of their duty and could even be interpreted as a simple disrespect of the vice mayor's authority passed on to him (the vice mayor) by his elder sister, Mayor Sara Duterte-Carpio.
Is it not that such neglect of duty by the barangay officials concerned can also be taken as disrespect to the leadership of the mayor?

**************************

Davao City Mayor Sara Duterte-Carpio in a nationwide television newscast during the week-end was pleading to some people who are urging her to run for President in 2022 national elections to stop their movement. She said she is not running for the highest position of the land – not yet. But she said she might cast her luck in the election thereafter.

If her sincerity can be measured by the passionate look on her face, we might just have to believe her. But of course, we should not also forget that she is now a politician. And we only have to think of the history of the lives of politicians that what they said today may be totally different the next day. And they always invoke the "pulse of the people" even if no such pulse has ever been taken and the only perception is at hand and the lure of some interested groups.

We believe that this is something that the city mayor must be aware of or she might fall into a snake pit. But of course, we have to acknowledge that she is the daughter of her father, one very calculating and astute politician.

***************************

As of January 29, the Department of Education in Region XI had announced that 47 private schools in the area have voluntarily closed down operations. Genelito Atilllo, schools supervisor and spokesman of the regional DepEd office, said the schools concerned cited as the reason for their voluntary closure the lack of students enrolling in the current school year.
Most children of school age have either stopped going to school or transferred to public schools where they have no expenses to contend with.
Other than that the private schools must have to come up with equipment and facilities that will make them attractive for parents of school children to enroll them in on-line or modular classes.
This time of the pandemic the private schools, especially the small ones, have no one else to turn to for support. They have to depend on their own resources to improve their facilities. And with hardly any students, they surely cannot regularly pay the salaries of their teachers as well as the other financial requirements in operating the institutions. So, they told DepEd that they have no other way out of the rut they are in but to stop operation.
The Education department was quick to say that it is willing to extend assistance in order for the schools to survive. But by how? Financial subsidy? By how much? For how long and when will it ever come, if at all it has the resources to help?
These questions are asked by many including us because whether the agency will admit it or not, it is also hard-up in providing all the requirements of public schools at this time of the pandemic where public educational institutions are virtually inundated with students previously from private schools and now have transferred to the public learning institutions. And they have to because the pandemic has totally adversely affected the businesses of their parents, their parents are displaced from work, or the nature of their parents' job has remained covered by the "stay home" policy of the government.
The government's financial "ayudas" to the people? These come in trickles. Very lucky for some constituents to receive assistance once a month. And even the distribution of so meager an amount is embroiled with so much talk of corruption and shenanigans by some officials who have a hand in the distribution.
What then could be expected of a DepEd-promised assistance to the schools with dying operation? For certain, and assuming that it will come, suspicion of corruption and favoritism will again be sneaking not far behind.