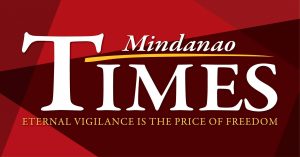 THE Philippine Drug Enforcement Agency and 4th Infantry Division strengthened their partnership in fighting illegal drugs in Northern Mindanao and Caraga Region.

PDEA Director General Wilkins Villanueva visited the Army headquarters yesterday to discuss with Maj. Gen. Andres Centino, commander of the 4ID, on how the two agencies can work together.

Centino said they are always ready to provide support for the government's fight against illegal drugs. However, their relentless pursuit against communist guerrillas and bring development to the countrysides will continue.

He said both the war against illegal drugs and communist rebellion can be parallel campaigns of their division, as part of the priority programs of President Rodrigo Duterte.

"The use of Illegal drugs, same with the communist insurgency, is victimizing the people and destroying precious lives," he said.

Meanwhile, Villanueva thanked Centino for his commitment and hoped that insurgency and illegal drugs would be addressed before President Duterte's term ends next year.