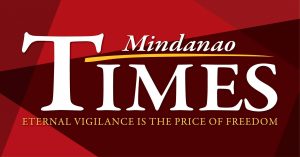 THE ACTIVITIES for the Chinese New Year celebration will mostly be online due to the COVID-19 pandemic.

"There will be a celebration but it would still be online," Mayor Sara Duterte said over the city-operated radio station on Monday.

On the traditional dragon dance and lion dance in the Chinese New Year, she said it cannot be held in front of establishments because it will attract people to gather.

"What is our alternative? Play recorded music or saba kay mao mana ang tinuhuan na pampawala sa malas (or any loud noise because it is believed to prevent misfortune)," she said.

"Pwede pud ta magplay og video sa dragon ug lion dance and look for activities na masunod gihapon ang tradition na magpaabog sa malas during Chinese New Year (We can also play a video featuring the dragon or lion dance and look for activities to follow the tradition of driving out bad luck during Chinese New Year)," she added.

The Chinese New Year is being celebrated in the city with the traditional dragon dance, lion dance, and throwing of coins, especially after firecrackers were banned in 2001.