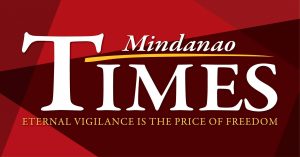 TWO DRUG suspects were arrested during the implementation of the search warrant by elements of the Buhangin Police Station at 12:30 a.m. on Saturday at 12:30 a.m.

They were identified as Chung Fei Villariasa, 32, single, technician, and his half-brother, Joey Villariasa Trinidad, 36, online trader, both residents of Buhangin.

Maj. Estrello Ramiso, Buhangin police station chief, seized the officers recovered 18 sachets of shabu weighing 11.5 grams with an estimated market value of P 175,500.

They also seized six pieces of heat-sealed plastics containing dried marijuana leaves weighing 6.5 grams with an estimated market value of P22,750.

"We are so grateful for the support provided by the community, especially the people in the barangay," he said.

"The people in the community now have the courage to report to the police the drug users and pushers because they saw that the police are serious in running after illegal drug personalities," he added.

The suspects are now detained in the Buhangin Police Station.