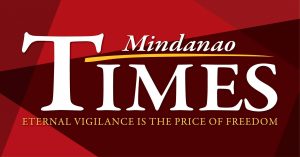 THE VICES Regulation Unit (VRU) has collected a total of P8.5 million in fines and penalties for violation of the smoking, sobriety, and liquor ban ordinances last year.

In a statement, the city government said a large chunk of the collection involved fines for violation of the Anti-Smoking Ordinance, with a total of P6.6 million.

The collected amount for the liquor ban violations totaled P1.8 million while P49,481.25 involved fines for violating the Sobriety Ordinance and P25,000 from the certification fee for designated smoking area and permit to sell.

However, the collection from last year was slightly lower than the collection from 2019, which amounted to 8.6 million. The decrease was attributed to the enforcement of the community quarantine due to the COVID-19 pandemic.

Despite the restrictions due to the coronavirus, the VRU continues to strictly implement its mandate.

"Sa karon padayon lang gihapon ang atoang mga enforcer. At least, matagam na ang violators kay dako na kaayo ang fine sa violation sa sigarilyo, which is 1,000 pesos unya labi na sa establishment na 5,000 pesos (For now, our enforcers continue to implement the law. At least the violators have learned their lessons because the fines are higher for smoking violation at 1,000 pesos, especially for the establishments at 5,000 pesos," VRU chief Hernando Las said.

The unit not only apprehends violators of the Anti-Smoking Ordinance but also has medical interventions to help people quit through smoking cessation counseling and nicotine replacement therapy.

The one-on-one counseling and nicotine replacement therapy are scheduled every Monday to Friday, from 8 a.m. to 5 p.m. at the VRU office at Magsaysay Park.