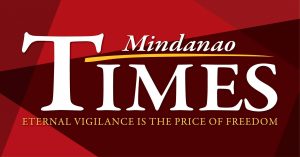 THE Task Force Davao has tightened security in the city, particularly at checkpoints and terminals, following the explosion that rocked Tulunan, North Cotabato on Wednesday.

TF Davao Commander Consolito Yecla said he has deployed additional personnel to checkpoints and ordered them to ensure that inspection is thoroughly conducted on vehicles entering the city.

"After the receipt of information yesterday, we immediately alerted our checkpoints and we conducted a thorough inspection, especially the bus passengers entering Davao City. We inspected the buses utilizing canine dogs and deployed additional personnel in the checkpoints, especially in the Sirawan checkpoint," he said.

Yecla said that they are also closely coordinating with the management of the Davao City Overland Transport Terminal (DCOTT) for the inspection of the buses in the terminal and agreed to implement the "no picking up of passengers" outside of the terminal.

"Picking up passengers outside of the terminal is a violation of our security SOP, because they are supposed to be inspected when they enter DCOTT. But hindi sila dumaan sa DCOTT, naghintay lang sila sa labas so dili nato ma-check ang ilang status," he said.

TF Davao has also coordinated with the Coast Guard station of Davao for the monitoring of the Davao Gulf. "At least kung may mga suspicious motorized boats ma-check ng ating coast guard," Yecla said.

He added that he has coordinated with the intelligence group outside Davao City for information regarding the activities of terrorists in nearby areas.
Meanwhile, police stations have also raised their alert system to prevent entry of those who might sow chaos in the city.
Davao City Police Office Chief Kirby John Kraft confirmed that police stations in the city have created 24-hour checkpoints that will be operational for a week.

All the travelers entering the city and going through the checkpoints are urged to cooperate and volunteer for inspection for the smooth flow of inspections.

He also reminded residents of the "No Unattended Baggage Policy", especially in terminals.

"Kung naa silay nakit an na mga box, mga bags na unattended dapat i-report nila ni sa authority. And kung naa pud silay mga gamit, dili nila dapat na bayaan basta basta because it may result to panic," added.