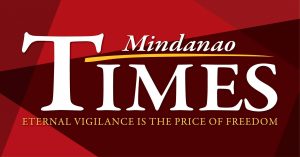 ABOUT 88,000 qualified senior citizens are set to receive their financial assistance this week, an official of the City Social Welfare and Development Office (CSWDO).

In a phone interview, Gilda Dela Gente-Salvaña, Social Services Operation division chief, said that following the strict implementation of health and safety measures, the CSWDO has emphasized that beneficiaries are not allowed to go out of their respective homes.
Instead, an authorized representative will claim on their behalf.

"Atoang senior citizens wala gyud nato gitugutan nga mogawas sa inyong panimalay. Siguroha naa moy mga representatives nga immediate members sa inyong pamilya nga maoy mokuha. Tumanon lang nato ang requirements, dala-on lang nato bago ta moadto sa location para dili ta madugay, nga paspas atong proseso sa pag payout" said Salvaña.

Each of the beneficiaries will get P1,500 annually with those in Baguio and Marilog Districts were scheduled to receive their cash assistance on Friday and today.

The distribution will follow the clustering scheme for neighboring barangays.

A total of 1,855 senior citizens from Baguio District will receive the financial aid on Friday in their respective clustered barangay venues.

Barangays Cadalian and Carmen will be claiming their payroll at Cadalian Gym; Brgy. Wines, Brgy. Baguio Proper, Brgy. Tawan-Tawan at Brgy. Baguio Proper Gym; Malagos and Gumalang at Malagos Gym; and Brgy. Tambubong at Brgy. Tambubong Gym.

Some 2,627 qualified beneficiaries from 12 baranggays in Marilog District will receive their cash aids on Saturday. Barangays Tamugan, Suawan and Malamba will be able to claim their cash assistance at Brgy. Suawan Gym; Brgy. Bantol, Brgy. Magsaysay and Brgy. Gumitan at Marilog Proper Gym; Marilog Proper at Kipalang Gym; Brgy. Dalag, and Brgy. Salaysay at Brgy. Salaysay Gym; and Brgy. Baganihan, Brgy. Datu Salumay and Brgy. Buda at Datu Salumay Gym.

Salvaña said another batch of financial assistance distribution is targeted next week.

"By Monday, naa na pud tay laing schedule or the following day. Again, balikbalikan namog ingon nga dili ang mga senior citizens and mokuha sa ilang financial assistance kon dili, maghatag sila'g pagtugot sa ilang miyembro sa pamilya nga maoy mokuha sa ilang financial assistance (By Monday, we will have another schedule or the following day. Again, we reiterate that senior citizens will not be claim their financial assistance, instead, they assign somebody from their family to claim on their behalf)," Salvaña explained.

Salvaña added that the representative claiming the cash aid shall present pertinent documents certifying their relationship to the beneficiary.

"Mokuha sila'g barangay certification nga lumolupyo sya ana nga barangay ug naa syay karelasyon atong senior citizen. Magpakita silag valid ID at least isa kabuok. Kana iyang valid ID ilang ipaphotocopy isa lang kabuok ug pirmahan ikatulo ug modala sya sa Senior Citizen ID issued by OSCA or COMELEC ID signed by the senior citizen (They will secure a barangay certification that they are a resident of the barangay and their relationship to the beneficiary. They are required to show at least one valid ID. Have it photocopied and signed three times. They also need to bring the Senior citizen ID issued by OSCA or COMELEC ID signed by the senior)," Salvaña said.

For beneficiaries having issues with their qualifications, the CSWDO staff assigned in the barangay will countercheck the list for verification.

"If ever wala mo maapil, maghulat lang ta ug moadto lang ta sa atoang respective social worker sa respective barangays kung asa mo nagpuyo para marecord nato ug makatake ta'g action. Mohimo og action ang taga-CSWDO kung unsaon nato pagbutang sa mga wala pa nalista, mga na-disqualify ug nawala ilang pangalan (If ever your name was not included in the list, we have to wait and later visit our respective social worker in our respective barangays and indicate where do you live, for us to record and take action. The office will work on with the unlisted and missing names as well as those who were disqualified)," Salvaña clarified.

Under the Executive Order No. 1, Series of 2021, on January 20, the beneficiaries must be 65 years old and above during the calendar year; must be a holder of a Senior Citizens Identification Card duly issued by the Office of the Senior Citizens Affairs (Osca) of Davao City, must be a member of a Senior Citizens Organization duly recognized by Osca and City Social Welfare and Development Office (CSWDO); and must be listed in the master list duly prepared by Osca and CSWDO in a given year.

The Davao CSWDO has allocated a budget worth P132,712,500 to support senior citizens in the cost of their maintenance for medicines and other expenses relative to their health.