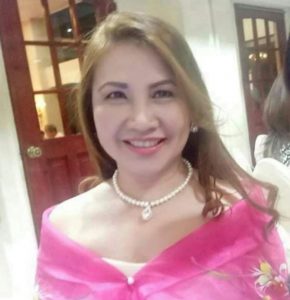 The Davao City Santa Ana Lions Club will be officially inducting its new officers for Lion Year 2020-2021 on January 30, 2021. Lion Veronica T. Magaway, DMD is the newly elected club president. 
The induction ceremony will be held at the Function Hall of the B I G 8 Corporate Hotel in Tagum City. The event will start at 12:00 noon and expected to be attended by the team of officers of District 301-E headed by District Governor Lion Jocelyn T. Tan, PMJF. To join her are  1st VDG Charles Darwin Y. Javellana, PMJF, 2nd VDG William To, MJF and IPDG Percival Miravite.
There are also nine new lion members that will be inducted during the said event namely Aldwin R. Intong, James Darell E. Baluyot, Raul Crisostomo M.  Baluyot, Rodrigo P. Siton Jr., Ian Mandro D.  Amandoron, Julito C.  Espina, Dennis M.  Javier, Mc Corlign B. Virtudazo and Alfred Andres A. Gonzales
President Lion Veronica T. Magaway, DMD bared that following the IATF guidelines, the attendance will be limited to a maximum of 25 people to properly observe the social distancing protocol. The event will however be seen thru Zoom and social media Facebook platforms for club members that could not physically attend because of the mandatory limited attendance requirement.